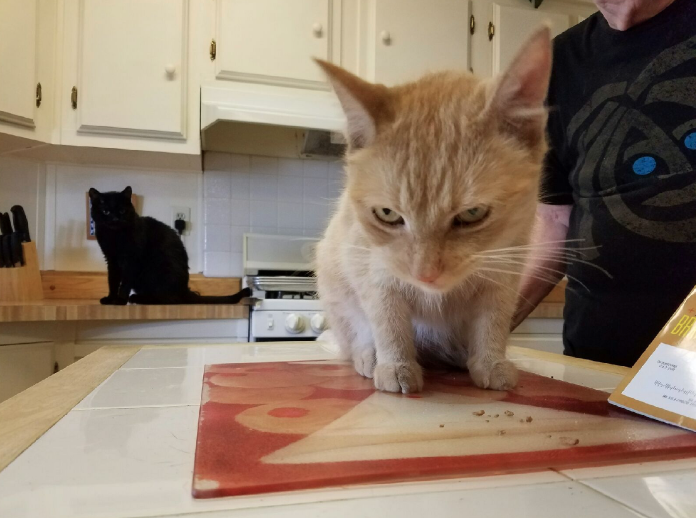 MeoowzResQ is 501(c)(3) non-profit organization that rescues kittens and cats in the Southern California area. Their kitties are hand raised in private homes and many are bottle fed babies. Their foster parents are dedicated to raising and finding good homes for these abused, injured, or abandoned cats.
Halo is proud to partner with Freekibble.com and GreaterGood.org to achieve noticeable results for shelter pets together.
Here's what MeoowzResQ had to say about a recent Halo Pets donation:
"The food donation that was given to us was a huge help financially. During kitten season we have between 500- 700 kitties. We are one of the few rescues that give all supplies to our fosters. During kitten season we spend an average of $600 a week on food for all our foster kitties. This as you can imagine is a great expense and thankfully Halo helped lessen the blow. 
Because of the Halo food donation we were able to spend more on a medical case that we ordinarily may not have been able to afford due to the cost of food. Rusty was found at an automotive repair shop and had a hole the size of quarter on his right ear. MeoowzResQ had him taken to 17th Street Animal Hospital where he was examined and it is assumed that he was shot in the ear by a BB gun. He underwent a skin graft and a course of antibiotics and his ear healed up so nice that unless you know he had surgery you honestly could not tell. If we had a normal food budget we may not have been able to help Rusty."
Thank you MeoowzResQ for making a noticeable difference for pets in your community.
When you choose Halo pet food, made from natural, whole food ingredients, your pet won't be the only one with a radiant coat, clear eyes and renewed energy. Halo feeds it forward, donating over 1.5 million meals annually. As always, Halo will donate a bowl to a shelter every time YOU buy.