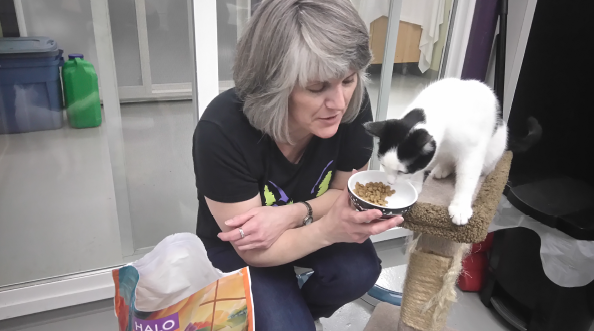 Vancouver Orphan Kitten Rescue Association (VOKRA) is a volunteer-driven non-profit dedicated to the rescue of cats by having more than 350 individual foster homes throughout the Lower Mainland. They also coordinate rescue work with other groups in BC.
Halo is proud to partner with Freekibble.com and GreaterGood.org to achieve noticeable results for shelter pets together.
Here's what VOKRA had to say about a recent Halo Pets donation: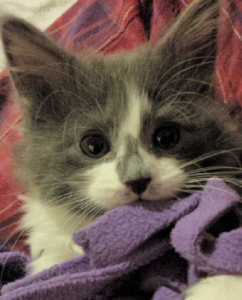 "Having Halo high quality dry food is an enormous help when we bring in stray cats that will only eat dry kibble. While out on the street trying to survive they often eat garbage until they find a kind hearted human who feeds them. Most people buy the least expensive dry food available, and when we finally have the cat in our care they will only eat that type of kibble, which doesn't provide much nutrition. We've had many such cats in our care and as soon as the Halo kibble arrived I started mixing it into these cats dishes and slowly changing them over to the more nutritious Halo. 
In October 2015, we were the liaison for the local SPCA and was asked to help at a hoarding site. From Oct 2015 – Apr 2016, we removed 57 kittens and 15 adult cats from one home. The adult cats had only been eating inexpensive dry kibble and quite a few had health issues.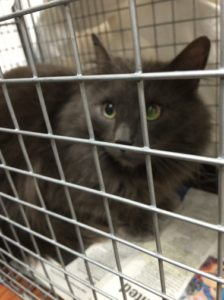 We also did a TNR program at this site and spayed and neutered 32 cats. Some had health issues and needed teeth removed or wounds treated, so we brought them to our VOKRA Operations centre to recover after surgery.
While they were with us we started feeding them with high quality wet food.

Some of the cats didn't eat at first. I realized that these cats had only ever eaten dry food so I offered Halo's Spot's Stew Chicken as well as the Salmon kibble.
We were so happy when they started eating Halo. We saw some definite improvement in the quality of their coats.  
A number of these cats were surrendered to VOKRA but when we returned the other cats to the owner I gave her Halo kibble so she would keep feeding it.
She really appreciated all the help and was amazed at the number of bags of Halo food I had brought. It makes us very happy when we can share better quality food with our community and at our rescue."
Thank you VOKRA for making a noticeable difference for pets in your community.
When you choose Halo pet food, made from natural, whole food ingredients, your pet won't be the only one with a radiant coat, clear eyes and renewed energy. Halo feeds it forward, donating over 1.5 million meals annually. As always, Halo will donate a bowl to a shelter every time YOU buy.