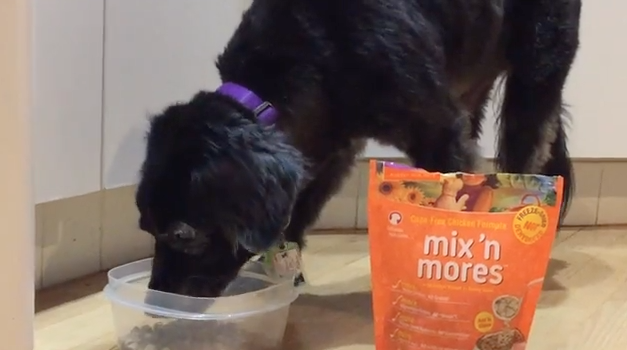 Belle of Dog Only Knows, is a mixed-breed dog who was rescued from the streets of south Los Angeles. At the tender age of six weeks, she met her mom (translator Terry Kaye), and began to figure out her place in the world.
Recently, Belle told her fans about Halo mix 'n mores. As a picky eater, she says "I get bored with kibble. I want flavor!"
Made of only whole meats and absolutely no meat meals, mix 'n mores are a minimally processed, premium protein supplement. They offer nutrition for finicky or aging pets, and is a great option when you want to lower the carbohydrate content of your pet's diet.
What does your picky eater think about mix 'n mores? Tell us your story and get a chance to win 5,000 bowls of food for your favorite shelter or rescue. Learn more about our mix 'n mores video contest now.
Want to know what Belle is thinking? Read her book, Dog Only Knows: The Word of Dog.