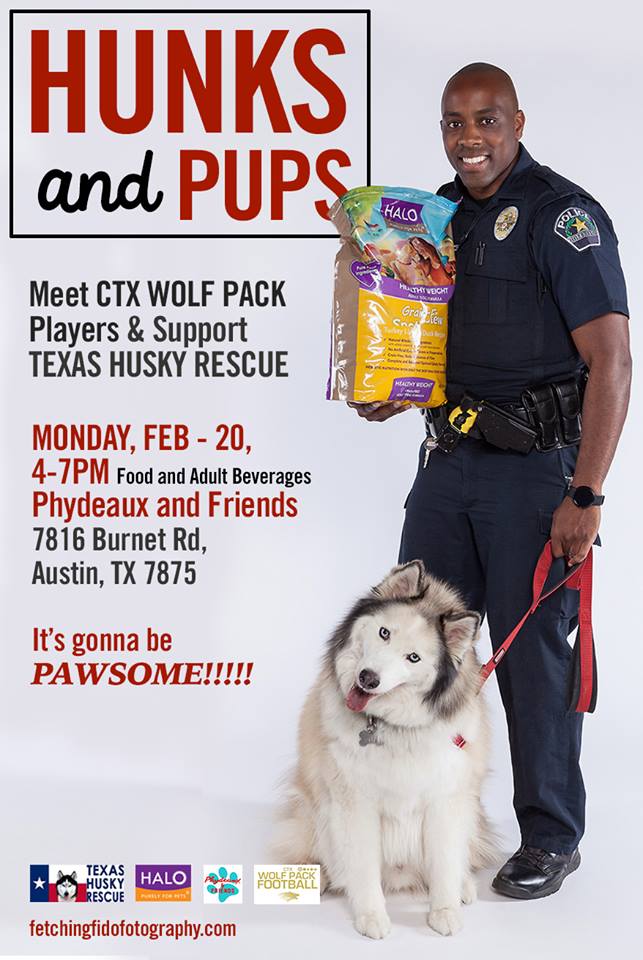 Today Halo and Phydeaux & Friends celebrate their one-year anniversary of making a difference for Texas Pets. Halo donates a bowl of food with every purchase, resulting in 1.5 million bowls of Halo to shelter pets annually.
During this 3-hour pet-friendly event held on National Love Your Pet Day, Halo along with Phydeaux & Friends will thank the local community for their support by hosting a local adoption event with the Texas Husky Rescue that includes a kibble donation. Guests will meet and greet with the Halo team, have an opportunity to win a year supply of pet food and enjoy refreshments. The celebration will also unveil details about the efforts for the 2nd Annual Austin Pet Month being held in May.
When you choose Halo pet food, made from natural, whole food ingredients, your pet won't be the only one with a radiant coat, clear eyes and renewed energy. As always, Halo will donate a bowl to a shelter every time YOU buy. Thank you for helping #HaloFeeditForward.