On the most recent Dog Talk (and Kitties, Too!) I interviewed Lea-Ann Germinder, founder of GoodNewsforPets.com—an outstanding news outlet with great articles focused pets—and the NYC communications firm Germinder & Associates.
I am delighted that the NY Dog Film Festival [NY DFF] has found a media sponsor and partner in Lea-Ann, who has been a strong voice and wonderful presence in the pet industry for years. Her intelligence and passion for animals is evident on every page of GoodNewsforPets.com, which is a great resource for veterinary and pet news as well as answers to pet behavioral issues, guest interviews and much more—including contests!
Celebrating its 17th year of providing pet content, GoodNewsforPets.com has joined me as a media sponsor for the NY Dog Film Festival. As such, they are hosting a special contest and will be giving away sterling silver heart-paw charms by designer Elena Kriegner and the book Decoding Your Dog: Explaining Common Dog Behaviors and How to Prevent or Change Unwanted Ones by the American College of Veterinary Behaviorists, as well as a personal donation to the shelter or rescue of each winner's choice.
To enter the contest, visit this link and use the keywords "NY Dog Film Festival." The contest begins at midnight ET on April 4th and goes to midnight on April 28th. Good luck!
In the meantime, check out all the great content on GoodNewsforPets.com and share the stories you like on Facebook.
I hope you can join me in Kansas City on April 7-9 where the NY Dog Film Festival will be part of the KC FilmFest with two different matinees on the 7th and 9th . And I look forward to welcoming you and your dog to the fantastic Pooch Party hosted by K9 Advantix II for cocktails with your dog at the very dog-friendly Sheraton Country Club Plaza on Saturday April 8th.
I'll be on the road cross-country throughout the year as I take the NY Dog Film Festival to many different cities, with a return to NYC with the 3rd Annual NY Dog Film Festival on Nov. 5th. Can't wait to see you – and for you to experience the NY DFF for yourself!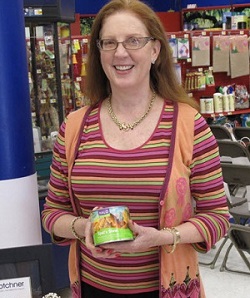 Tracie Hotchner is a nationally acclaimed pet wellness advocate, who wrote THE DOG BIBLE: Everything Your Dog Wants You to Know and THE CAT BIBLE: Everything Your Cat Expects You to Know. She is recognized as the premiere voice for pets and their people on pet talk radio. She continues to produce and host her own Gracie® Award winning NPR show DOG TALK®  (and Kitties, Too!) from Peconic Public Broadcasting in the Hamptons after 9 consecutive years and over 500 shows. She produced and hosted her own live, call-in show CAT CHAT® on the Martha Stewart channel of Sirius/XM for over 7 years until the channel was canceled, when Tracie created her own Radio Pet Lady Network where she produces and co-hosts CAT CHAT® along with 10 other pet talk radio podcasts with top veterinarians and pet experts.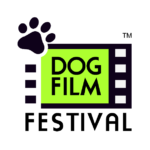 Tracie also is the Founder and Director of the annual NY Dog Film Festival, a philanthropic celebration of the love between dogs and their people. Short canine-themed documentary, animated and narrative films from around the world create a shared audience experience that inspires, educates and entertains. With a New York City premiere every October, the Festival then travels around the country, partnering in each location with an outstanding animal welfare organization that brings adoptable dogs to the theater and receives half the proceeds of the ticket sales. Halo was a Founding Sponsor in 2015 and donated 10,000 meals to the beneficiary shelters in every destination around the country in 2016.
Tracie lives in Bennington, Vermont – where the Radio Pet Lady Network studio is based – and where her 12 acres are well-used by her 2-girl pack of lovely, lively rescued Weimaraners, Maisie and Wanda.