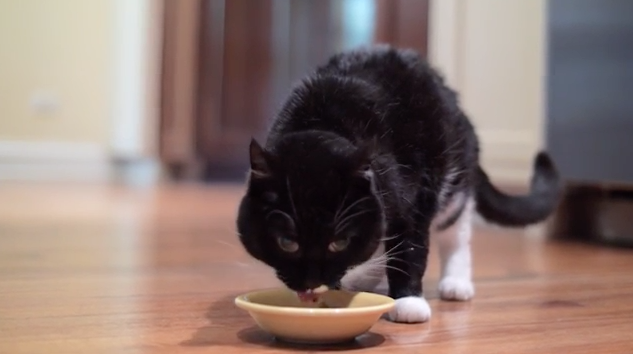 I received an email from Susan, a listener to my radio show CAT CHAT® who asked the following question:
I've read over and over (and I see on your site you feel the same) that wet food is far superior to dry food and that dry food can cause urinary tract and kidney problems down the line. But I cannot afford to feed only canned food. I'm using Halo Spot's Stew for my kitty – both wet and dry mixed together. I wonder whether dry food is bad because it's dry – or because of the process of making it? The ingredients are superior and whole for both the wet and the dry food. I mix the dry and wet food, and add warm water in order to soften the dry food and make a sort of gravy. I've done lots of research and can't seem to find the answer to this question. I make sure my kitten has lots of water (she has a kitty water fountain) and rarely serve dry food "dry." But I can't afford to feed her exclusively wet food so I'm trying to find the best of both worlds.
Susan has found a great solution to the quandary of how to feed your cat well and still keep your bank account in a healthy condition, too! You can save money and still approximate a natural "species appropriate" diet by mixing a high quality canned food with a dry food, also made from optimal ingredients. Adding extra water ensures that the kitty is taking in ample fluids – add to that a premium canned food and you're providing the high protein a cat's digestive system needs.
Dry food leaves cats dehydrated. A cat's natural meal in the wild (rodents, birds and insects) would have about a 70 % moisture content, which is sufficient to hydrate a cat without drinking. If kibble is the main food for a cat it can leave her with urine that is too concentrated, which contributes to various medical problems like urinary stones, urinary tract infections and other bladder problems. With a moisture content of around 10%, dry food goes against the basic design of a cat's digestive system since it is not instinctual for a cat to drink water. Therefore, if you are going to use kibble as part of your cat's diet, you need to supplement with water the way Susan does and make sure that a portion of the kitty's diet comes from canned food. Canned food is still the best choice for a cat's nutrition and long time health, but we also live in the real world and, like Susan, you may want to do right by your pussycat but also have economic challenges.
Feeding a cat only dry food is to blame for many of the serious health problems that plague cats, who are "obligate carnivores" with digestive systems designed to process a naturally high protein diet with very low carbohydrate content (i.e. a mouse!). Although many cats can tolerate an exclusively dry food diet for years, the highly processed carbohydrates in kibble cannot be efficiently digested by the feline digestive system and eventually this will catch up with those cats and can cause the serious and overlooked health issue for today's cats: obesity. A cat who is fat can become a diabetic cat (diabetes in cats being a "man made" disease linked to obesity) and the cascade of other problems that stem from it. But also keep in mind that "free feeding" a cat is unnatural (cats are not "grazing animals"!) so food should not be left down for any period of time: feed the kitty twice a day and pick up and refrigerate any food she doesn't eat within 10 minutes.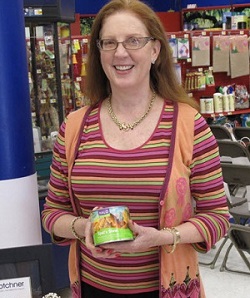 Tracie Hotchner is a nationally acclaimed pet wellness advocate, who wrote THE DOG BIBLE: Everything Your Dog Wants You to Know and THE CAT BIBLE: Everything Your Cat Expects You to Know. She is recognized as the premiere voice for pets and their people on pet talk radio. She continues to produce and host her own Gracie® Award winning NPR show DOG TALK®  (and Kitties, Too!) from Peconic Public Broadcasting in the Hamptons after 9 consecutive years and over 500 shows. She produced and hosted her own live, call-in show CAT CHAT® on the Martha Stewart channel of Sirius/XM for over 7 years until the channel was canceled, when Tracie created her own Radio Pet Lady Network where she produces and co-hosts CAT CHAT® along with 10 other pet talk radio podcasts with top veterinarians and pet experts.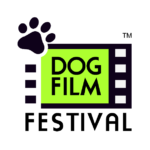 Tracie also is the Founder and Director of the annual NY Dog Film Festival, a philanthropic celebration of the love between dogs and their people. Short canine-themed documentary, animated and narrative films from around the world create a shared audience experience that inspires, educates and entertains. With a New York City premiere every October, the Festival then travels around the country, partnering in each location with an outstanding animal welfare organization that brings adoptable dogs to the theater and receives half the proceeds of the ticket sales. Halo was a Founding Sponsor in 2015 and donated 10,000 meals to the beneficiary shelters in every destination around the country in 2016.
Tracie lives in Bennington, Vermont – where the Radio Pet Lady Network studio is based – and where her 12 acres are well-used by her 2-girl pack of lovely, lively rescued Weimaraners, Maisie and Wanda.