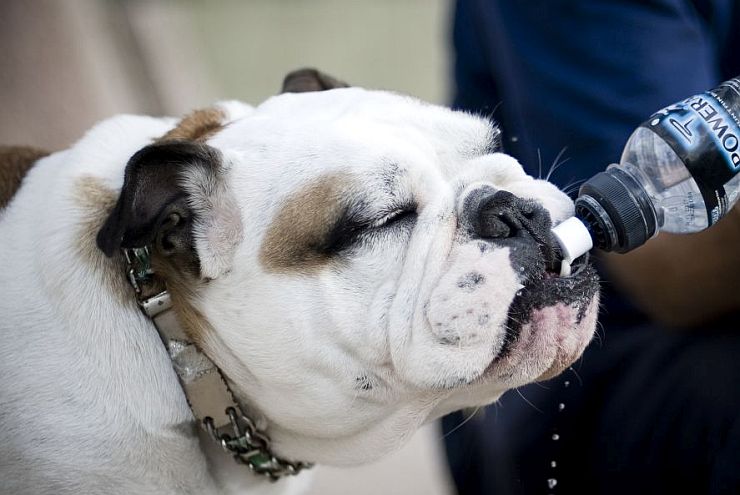 What is your pet's "carbon paw print?"  Are you hurting your pocketbook and the environment by running air conditioning for your dog or cat more than you really need to? Are there alternative ways to keep your pets cool without leaving the air conditioner running all day when you are out?
I recently learned of an interesting Australian online publication called The Conversation, which had a good article called "Hot Dogs and Cool Cats," which raises the issue of how to care for your pet's health and comfort with less use of air conditioning.
Apparently in Australia there is concern about the overuse of air conditioners, which elevates costs and demands on energy resources and is also detrimental to the environment. I've not been aware that Americans look at air conditioning use as being bad for the environment, although I did recently read that the growing use of air conditioners in China is contributing to global warming because it raises the temperature in towns outside the increasing number of homes running air conditioners.
Air conditioning is certainly rough on the budget as electricity bills skyrocket during the summer months. While we want our dogs and cats to be comfortable indoors, there are ways to reduce heat stress in pets and lower energy demand in your home or apartment.
* Close drapes, pull down shades and shut all windows during the hot hours of the day – from early morning until the sun goes down.
* Give a summer shave or "puppy cut" to breeds of dogs with thick or long coats.
* Keep dogs and cats quiet during the hot periods of the day – exercise early in the morning and after the sun has gone down to keep them from getting over -heated during walks or play.
* Keep pets indoors during the day – don't give them access to the hot outdoors where they can heat up without realizing it themselves.
* Take up carpets in some areas of your house, especially if you can provide uncovered tile flooring. Lying on cool tiles is like lying on a cooling pad!
* Fill water bowls with ice cubes so the water stays really cold during the day, or they can chew on the cube themselves.
* When you're around, give your dogs ice-cold snacks like frozen broccoli florets, string beans or other frozen vegetables. They will enjoy the cooling effect while getting low calorie, vitamin-rich treats.
* Keep dogs indoors as much as possible on really hot days and keep them occupied with activity puzzle toys. I fill the puzzles with a mixture of a high quality freeze dried protein treat like Halo's Liv-a-Littles, mixed with a ¼ cup from their meal time portion of Halo Healthy Weight kibble. A challenging game can burn up as much energy as a long run – and your dog stays a lot cooler!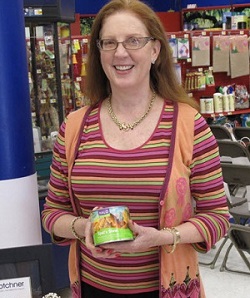 Tracie Hotchner is a nationally acclaimed pet wellness advocate, who wrote THE DOG BIBLE: Everything Your Dog Wants You to Know and THE CAT BIBLE: Everything Your Cat Expects You to Know. She is recognized as the premiere voice for pets and their people on pet talk radio. She continues to produce and host her own Gracie® Award winning NPR show DOG TALK®  (and Kitties, Too!) from Peconic Public Broadcasting in the Hamptons after 9 consecutive years and over 500 shows. She produced and hosted her own live, call-in show CAT CHAT® on the Martha Stewart channel of Sirius/XM for over 7 years until the channel was canceled, when Tracie created her own Radio Pet Lady Network where she produces and co-hosts CAT CHAT® along with 10 other pet talk radio podcasts with top veterinarians and pet experts.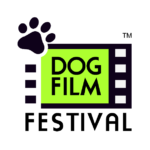 Tracie also is the Founder and Director of the annual NY Dog Film Festival, a philanthropic celebration of the love between dogs and their people. Short canine-themed documentary, animated and narrative films from around the world create a shared audience experience that inspires, educates and entertains. With a New York City premiere every October, the Festival then travels around the country, partnering in each location with an outstanding animal welfare organization that brings adoptable dogs to the theater and receives half the proceeds of the ticket sales. Halo was a Founding Sponsor in 2015 and donated 10,000 meals to the beneficiary shelters in every destination around the country in 2016.
Tracie lives in Bennington, Vermont – where the Radio Pet Lady Network studio is based – and where her 12 acres are well-used by her 2-girl pack of lovely, lively rescued Weimaraners, Maisie and Wanda.