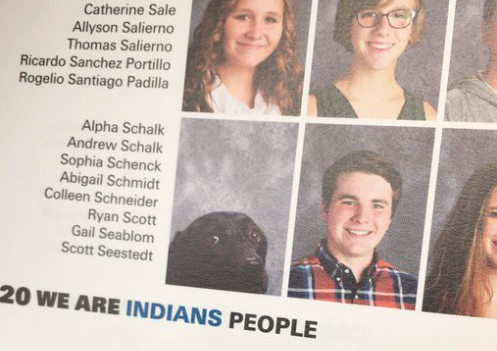 High School Junior Andrew Schalk, better known as AJ, attends Stafford High School in Fredericksburg, VA with a special friend – his service dog, Alpha. Alpha has worked with AJ since January 2, 2014, just a few years after AJ learned that he had type 1 diabetes. Alpha is a trained black Labrador and his entire community helped bring him into AJ's life.
Friends, classmates, and even his parents' coworkers helped raise $25,000 so AJ could afford Alpha's extensive training. That training can save AJ's life. AJ shared with ABC News, that Alpha "can predict 20 to 40 minutes before my blood sugar goes low or high, and that saves me from huge blood sugar spikes and drops, and also benefits my health overall."
It wasn't until AJ's sophomore year that Alpha began to go to school with him. Because of all the fundraisers, students knew about Alpha and were happy to finally see the dog. They "were so excited to see him in the hallways," AJ said. In fact, the students were so happy about Alpha that not only did Alpha get an ID card, but the students wanted him to be a part of the school yearbook.
They "loved the idea of having him in there because he's been such a big part of the Stafford community. It was so easy to get him in," according to AJ. The school's principal, Joseph Lewis, noted that having Alpha in the yearbook "was just fun to do…Alpha is just a part of everyday school life here at Stafford High School, as much as any student is."