One of the topics on this week's Dog Talk® was a lively conversation I had with Marc Bekoff, the dog expert and educator, who has written too many impressive animal-oriented books to list! Marc is a fun and modest gentleman – despite his Phd and many accomplishments – and he likes to encourage us to have common-sense fun and play freely with our dogs. In addition to tug-of-war, there are adaptable human games like Hide-and-Seek, "Tag you're it," and just rolling around on the grass together, that allow us to get down on our dog's level and enjoy each other (safely).
Is Hugging Your Dog Okay?
Marc and I had THIS conversation last year on Dog Talk® about whether it's okay to hug a dog. In that interview we discussed some guidelines about how to hug thoughtfully – with your own dog's personality in mind. Marc has written about hugging dogs, noting that it's just fine to hug your dog as long as it's on her terms (in "Hugging a Dog Is Just Fine When Done With Great Care"). His rule of thumb before hugging a dog is to pay very close attention to the dog's body language, your relationship with the dog, and previous experiences.
Is Tug-of-War Okay?
Marc has also written about playing tug-of-war with dogs, which he explains is not necessarily about dominance when played with people. As long as tug-of-war is on the dog's terms it can be fun for both of you. It can also be important in bonding and maintaining a positive and friendly relationship and training experience with your dog.  Dr. Bekoff's article "What's Happening When Dogs Play Tug-of-War? Dog Park Chatter" discusses that.
Positive Reinforcement Can Go Beyond the Games
If you have a dog who handles herself really well when playing games or "putting up with" human behavior (like hugging!) don't be afraid to give her a reward for being such a good sport. Keep some high value treats nearby (Halo's Liv-a-Little freeze dried protein treats do just the trick!) and every so often during your play if you like the way she's controlling her energy or displaying her "sense of humor"you can slip her a yummy healthy bite.
NOTE:  It's okay to play in these ways as long as the individual dog shows you he is okay with it. Pay close attention to who each dog is as a unique individual. Playing has to be done on the dog's terms, not ours.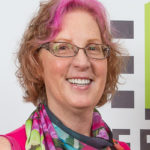 Tracie Hotchner is a nationally acclaimed pet wellness advocate, who wrote THE DOG BIBLE: Everything Your Dog Wants You to Know and THE CAT BIBLE: Everything Your Cat Expects You to Know. She is recognized as the premiere voice for pets and their people on pet talk radio. She continues to produce and host her own Gracie® Award winning NPR show DOG TALK®  (and Kitties, Too!) from Peconic Public Broadcasting in the Hamptons after 9 consecutive years and over 500 shows. She produced and hosted her own live, call-in show CAT CHAT® on the Martha Stewart channel of Sirius/XM for over 7 years until the channel was canceled, when Tracie created her own Radio Pet Lady Network where she produces and co-hosts CAT CHAT® along with 10 other pet talk radio podcasts with top veterinarians and pet experts.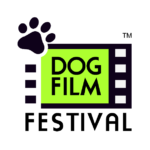 Tracie also is the Founder and Director of the annual NY Dog Film Festival, a philanthropic celebration of the love between dogs and their people. Short canine-themed documentary, animated and narrative films from around the world create a shared audience experience that inspires, educates and entertains. With a New York City premiere every October, the Festival then travels around the country, partnering in each location with an outstanding animal welfare organization that brings adoptable dogs to the theater and receives half the proceeds of the ticket sales. Halo was a Founding Sponsor in 2015 and donated 10,000 meals to the beneficiary shelters in every destination around the country in 2016.
Tracie lives in Bennington, Vermont – where the Radio Pet Lady Network studio is based – and where her 12 acres are well-used by her 2-girl pack of lovely, lively rescued Weimaraners, Maisie and Wanda.