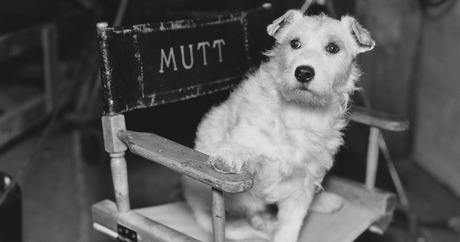 Next Tuesday morning, December 5th, I'm going to be on Fox News "Good Day New York" between 9:30 and 9:50 AM to talk about the 3rd Annual NY Dog Film Festival™ on December 10th at the School for Visual Arts Theater on West 33rd Street – and the 1st Annual NY Cat Film Festival Saturday December 9th – along with two of the wonderful women filmmakers whose work is in the festivals.
It's really all thanks to Halo!
In 2015, I had a far-fetched fantasy of creating a festival of short, canine-themed movies celebrating the bond between dogs and their people – to benefit a local animal welfare organization,
Halo, Purely for Pets has been a devoted sponsor of my NPR show DOG TALK® (and Kitties, Too!) and without a moment's hesitation they stepped up for the idea of a dog film festival. They gave me the funding to help me rent a major New York theater and curate a program of canine-themed films.
Lo and behold I had a "rookie's luck" and we packed the theater twice over! With all the many cultural offerings vying for peoples' attention in New York City on a Fall weekend, we managed to attract hundreds and hundreds of enthusiastic dog lovers.
The Petco Foundation then joined Halo and gave me a generous grant to take the NY Dog Film Festival™ around the country in 2016 and 2017, to share the joy and spread the wealth with an animal welfare group in each city. The Petco Foundation continues to be the wind beneath my wings in NYC – and as the festival will continue to travel in 2018.
I've added the 1st annual NY Cat Film Festival on Saturday December 9th – with the support of Dr. Elsey's Precious Cat – and cat lovers will finally have their moment of glory in two programs of short films admiring the fascinating felines who share our world.
Halo is still part of the festivities as they are giving lots of delicious products for the gift bags that the chosen filmmakers will receive for both festivals. Halo has included Liv-a-Little freeze-dried protein treats for dogs or cats, canned dog and cat food, and lid covers for the leftovers!
Tune in to Fox News on Tuesday December 5th before 9:30 AM to see me live on the air on Good Day New York! And I hope to see you at both festivals – Saturday December 9th for cats and Sunday December 10th for dogs. Tickets for the 1st Annual NY Cat Film Festival are HERE and the 3rd Annual NY Dog Film Festival are HERE.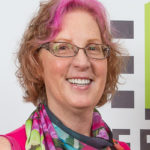 Tracie Hotchner is a nationally acclaimed pet wellness advocate, who wrote THE DOG BIBLE: Everything Your Dog Wants You to Know and THE CAT BIBLE: Everything Your Cat Expects You to Know. She is recognized as the premiere voice for pets and their people on pet talk radio. She continues to produce and host her own Gracie® Award winning NPR show DOG TALK®  (and Kitties, Too!) from Peconic Public Broadcasting in the Hamptons after 9 consecutive years and over 500 shows. She produced and hosted her own live, call-in show CAT CHAT® on the Martha Stewart channel of Sirius/XM for over 7 years until the channel was canceled, when Tracie created her own Radio Pet Lady Network where she produces and co-hosts CAT CHAT® along with 10 other pet talk radio podcasts with top veterinarians and pet experts.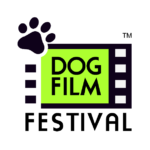 Tracie also is the Founder and Director of the annual NY Dog Film Festival, a philanthropic celebration of the love between dogs and their people. Short canine-themed documentary, animated and narrative films from around the world create a shared audience experience that inspires, educates and entertains. With a New York City premiere every October, the Festival then travels around the country, partnering in each location with an outstanding animal welfare organization that brings adoptable dogs to the theater and receives half the proceeds of the ticket sales. Halo was a Founding Sponsor in 2015 and donated 10,000 meals to the beneficiary shelters in every destination around the country in 2016.
Tracie lives in Bennington, Vermont – where the Radio Pet Lady Network studio is based – and where her 12 acres are well-used by her 2-girl pack of lovely, lively rescued Weimaraners, Maisie and Wanda.