Jackson Galaxy's Cat Camp is a two-day event in NYC that will bring together "regular" cat lovers to mingle with and hear from leaders in the field — cat experts, rescuers, and advocates — who will speak on a range of topics such as fostering kittens, behavioral issues, social media and cats, and special needs animals. There is going to be a lot of "cat merch" for sale, and while nobody is allowed to bring their own cat to Cat Camp, they are encouraged to dress up like felines themselves, to wave the flag.
Cat Camp takes place this coming Saturday and Sunday, May 5th and 6th, at the Penn Pavilion in New York City. There are a number of ticket options to get into Cat Camp each day (you can buy tickets at the door, or HERE), with separate tickets needed to attend some presentations.
Besides the entrance ticket, there are also options to buy a special ticket to have a Meet & Greet photo taken with three of the celebrity participants —  the Cat Daddy himself, Jackson Galaxy (plus you get a copy of his book, Total Cat Mojo, which you can hear him talk to me about on this episode of my NPR show DOG TALK (and Kitties, Too!), Lil BUB, and Hannah Shaw aka Kitten Lady.
I'm happy to report that Lil BUB, the famous special-needs kitty, is aligned with my sponsor Halo, who are underwriting her celebrity Meet & Greet photo op (it's a separate ticket for $100 plus dollars) so that 100% of the cost to get a photo with this adorable little feline will be donated to animal charities.
Halo is actually working with Jackson on two mission-focused themes. One is that positive training can save shelter cats: Halo's High Five / Cat Pawsitive Program trains cats to do high fives, helping them get adopted, and teaching shelters (and pet parents) that they can train their cats to do positive behaviors, helping to decrease shelter returns. The second mission is that feral cats deserve great food: Halo donated to a Jackson-inspired feral cat program in Philly (which is appearing on his TV show), and they are donating to help feral cats with Cat Camp for NYC.
Christina Ha from Meow Parlour in NYC created this event last year, and then Jackson Galaxy came on board to bring his crowd-pleasing name [and actual self!] to the event. The cherry on top is that the always beneficent Petco Foundation (I should know — they are the Presenting Sponsor of the NY Dog Film Festival which is traveling the country alongside the NY Cat Film Festival, sponsored by Dr. Elsey's Precious Cat and benefiting the WINN Feline Foundation) has come on board Cat Camp as the Presenting Sponsor of this year's event,
The PETCO Foundation's sponsorship has allowed for a separate adoption area, which is entirely free for the weekend for anyone to visit the kitties looking for homes — which aligns with the PETCO Foundation's main mission, to unite pets in shelters with people eager to give them a new home.
If you're a cat lover — and want to hang out with other feline aficionados, and rub shoulders with the Big Names in the cat advocacy world, and visit with all the cats and kittens who need new homes — you really cannot miss this extravaganza!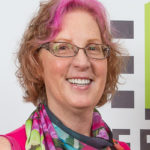 Tracie Hotchner is a nationally acclaimed pet wellness advocate, who wrote THE DOG BIBLE: Everything Your Dog Wants You to Know and THE CAT BIBLE: Everything Your Cat Expects You to Know. She is recognized as the premiere voice for pets and their people on pet talk radio. She continues to produce and host her own Gracie® Award winning NPR show DOG TALK®  (and Kitties, Too!) from Peconic Public Broadcasting in the Hamptons after 9 consecutive years and over 500 shows. She produced and hosted her own live, call-in show CAT CHAT® on the Martha Stewart channel of Sirius/XM for over 7 years until the channel was canceled, when Tracie created her own Radio Pet Lady Network where she produces and co-hosts CAT CHAT® along with 10 other pet talk radio podcasts with top veterinarians and pet experts.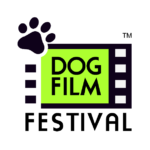 Tracie also is the Founder and Director of the annual NY Dog Film Festival, a philanthropic celebration of the love between dogs and their people. Short canine-themed documentary, animated and narrative films from around the world create a shared audience experience that inspires, educates and entertains. With a New York City premiere every October, the Festival then travels around the country, partnering in each location with an outstanding animal welfare organization that brings adoptable dogs to the theater and receives half the proceeds of the ticket sales. Halo was a Founding Sponsor in 2015 and donated 10,000 meals to the beneficiary shelters in every destination around the country in 2016.
Tracie lives in Bennington, Vermont – where the Radio Pet Lady Network studio is based – and where her 12 acres are well-used by her 2-girl pack of lovely, lively rescued Weimaraners, Maisie and Wanda.