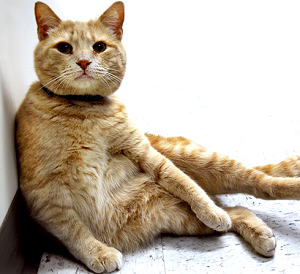 At the Salem VA Medical Center in Salem, Virginia, an orange tabby cat named Tom brings comfort to the terminally ill veterans there.
According to the VA Medical Center, the cat, who spends most of his time in the hospice unit, seems to have a special sense when a patient or a family needs him.
He makes his daily "rounds" around the unit, stopping in to visit where it seems like he's needed most.
The patients on the unit, like Air Force Veteran Skip Wyman, enjoy Tom's company.
"He was in my room yesterday for about two hours," Wyman said happily. "Then he walked out. I don't know where he went. I haven't seen him this morning yet. He's around here somewhere."
Click here to read the complete story.