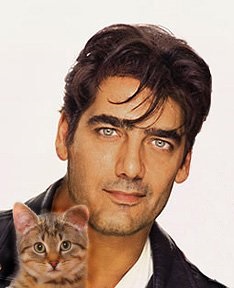 Ken Wahl may be best known for his role in the '90's cult cop drama Wiseguy, but now he's an activist helping veterans cope with Post Traumatic Stress Disorder by pairing them with shelter pets.
After a neck and spine injury caused Wahl to retire from acting in 1995, he says his cats helped lift his depression.
In a recent Parade.com article, Wahl says that injury, chronic pain and the depression that often accompanies it can be debilitating. "That's where caring for an animal comes in. You have to take care of that animal.
With my injury, I wasn't able to contribute. I felt like a complete burden, [but] the animals around me—especially my kitties—needed me to feed them, to clean their box. While I was taking care of them, they were taking care of me."
Click here to read the complete story.