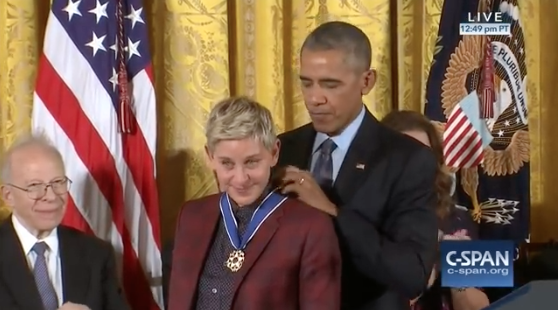 On Nov. 22, President Obama presented Ellen DeGeneres with the Medal of Freedom Award, the nation's highest civilian honor, recognizing individuals who have made contributions to world peace, culture or other national interests.
"It's easy to forget now, when we've come so far — where now marriage is equal under the law — just how much courage was required for Ellen to come out on the most public of stages almost 20 years ago," said President Obama. "Just how important it was. Not just to the LGBT community, but for all of us."
We're proud to call Ellen DeGeneres a long-time customer and co-owner of Halo and we are honored to see news sources citing Halo's philanthropy as part of Ellen's legacy!
Watch President Obama present the Medal of Freedom award to Ellen DeGeneres.