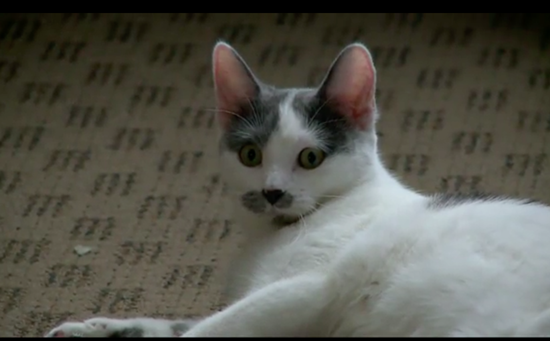 A cat in Cedar Falls Iowa is being hailed a hero after she alerted her family to an undetected attic fire.
Travis Ryan was at home when his little white cat Emma began acting strangely. Ryan says Emma was running around in circles and meowing, which concerned him.
He thought she was hungry at first so he checked her food bowl, which was full. Then, Ryan followed Emma to the bedroom, where he smelled smoke and heard a crackling sound in the ceiling. He put his hand up to the ceiling and felt heat.
Read the complete story.