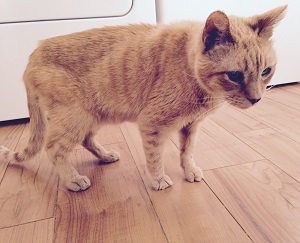 We recently received this message from Lori about her cat Buddah:
"Just to let you know that this is the only canned food that doesn't make my cat vomit.
He has food allergies and it was difficult to find hypoallergenic cat food that he would actually eat, but he LOVES Halo Vigor……. And no vomiting!!!!!
You can use my statement as a testimonial to help other cat owners and their beloved pets.
Thank You Ellen!!!!!"
Thank you Lori and we are so happy to hear that Buddah is doing well and enjoying Halo Vigor.