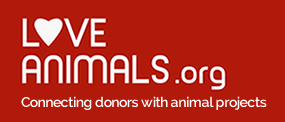 The Richmond SPCA is running a campaign on LoveAnimals.org to help build a permanent low-cost, full service veterinary hospital. The Richmond SPCA also will be expanding their training space. The veterinary hospital will heal pets physically, and the training space will let more pets experience top quality rewards-based training.
Helping people to train and treat their pets means that more people are able to keep their pets. Veterinary procedures can be expensive, and too many people have had to surrender their pet to a shelter when they can't afford needed veterinary services. Training means that people can work with their pets on good, social behavior that keeps pets and people safe and happy. Proper training and proper treatment will let more pets stay in their homes.
According to their campaign page, the Richmond SPCA expects to treat at least 9,000 pets within 24 months of opening the new veterinary center. That's a lot of pets, and a lot of people, whose lives will be improved by the new center.
Helping pets is an essential part of who we are at Halo. You probably know about the 1.5 million meals we deliver to homeless pets every year with Freekibble.com. In addition to that, Halo is proud to be the founding sponsor of LoveAnimals.org. Groups like the Richmond SPCA are able to crowdfund on LoveAnimals.org for projects that will help thousands of animals across the country. We're honored to be part of that.