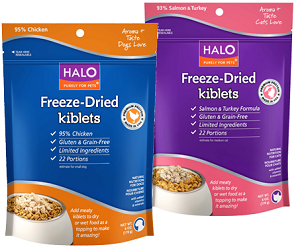 Stars who are nominated but don't win the Oscar Gold at the February 28 Academy Awards will still be winners in the eyes of homeless pets.
The non-winning Oscar nominees in the top five categories will receive a special $230,000 "Everyone Wins" nominee gift bag, independently produced by the founders of swag at marketing firm Distinctive Assets.
Among the extravagant trips, luxury car rentals and other high-end gifts, stars will find a certificate from Halo, Purely for Pets, America's best-loved holistic brand of pet food, and Freekibble.com for 10,000 bowls of Halo natural pet food, to donate to the animal shelter or rescue of the celebrity's choice.
Halo natural pet food is not only the best-loved gift bag item among Oscar nominees, it's also the best-loved food for shelter pets.