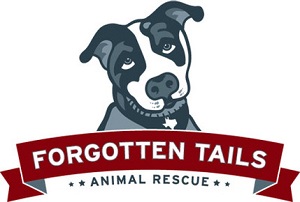 Forgotten Tails Animal Rescue in Manning, South Carolina, currently cares for over 75 dogs waiting for their forever homes, and is always in need of high quality food to nourish their hungry canine residents.
That's why Halo, in partnership with Freekibble.com and GreaterGood.org, is excited to donate 5,000 bowls of its nutritious Halo pet food to Forgotten Tails.
Many of the dogs in their care have been severely malnourished, while others are puppies looking to get a healthy start in life. And according to Forgotten Tails, Halo's pet food is the perfect way to help these dogs prepare for adoption into loving families.
In fact, the rescue makes sure that its neediest dogs get Halo food. One example is an elderly dog named Nick, who came to Forgotten Tails suffering from starvation, and who continues to require only the highest quality food.
Halo is proud to help Nick and the other dogs at Forgotten Tails Animal Rescue get the nutrition they need to thrive, and in turn, more quickly find their forever homes.