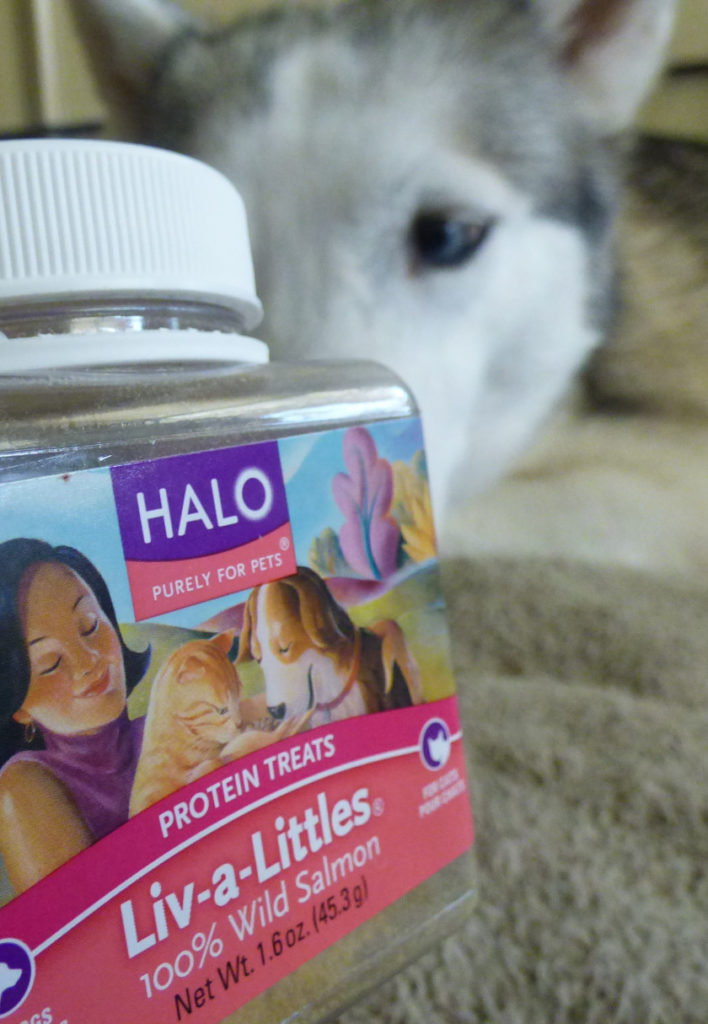 Jeanne Foguth decided to let her dog, Saphera, and cat, Purrseidon, taste test our Halo Liv-a-Littles Wild Salmon Protein Treats thanks to Chewy.com. She wrote:
"Saphera and Purrseidon tested Halo Liv-a-Littles Grain-Free 100% Wild Salmon Freeze-Dried Dog & Cat Treats and (big surprise) they smell like fish. Dehydration makes them feel funny, but Saphera loves them more than any treat we have ever given her (she is seven years old). To our surprise, she kept doing tricks wanting more, more, more. Purrseidon liked them too, but Saphera, who tends to be a shy 'fraidy cat', got more than her fair share. (Yes, I know she is a dog – I'm just not so sure SHE knows she's a dog.)"
Read the rest of Saphera and Purrseidon Liv-a-Little's experience.