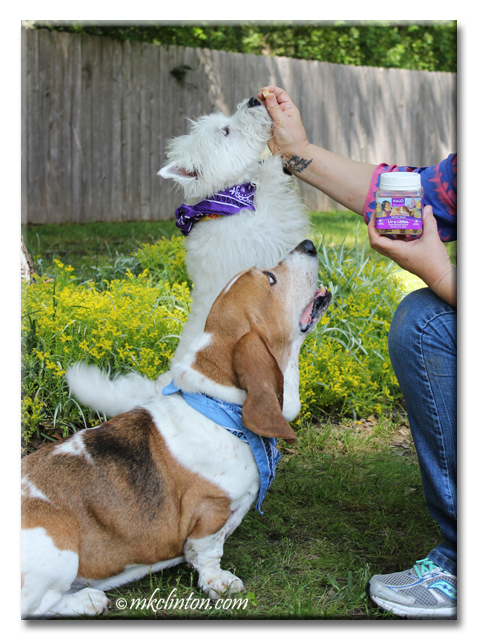 M.K. Clinton, author of The Returns, a hilarious dog adventure that takes place in New Orleans, recently had her two live-in dogs review Halo Liv-a-Littles®. Bentley, a basset hound and her "grandson," Pierre, a Westie, shared their thoughts on our natural protein treats thanks to Chewy.com.
Here's what they had to say:
Bentley: "This Basset has no trouble sitting pretty for a Liv-a-Littles® treat. They are grain-free and can be used for tricks or training. You can even crumble them to add in a meal if your pet needs extra incentive to eat. That's never been a problem around here! If you're in a blended family, no worries because Liv-a-Littles® are terrific for both dogs AND cats! To be honest, I'd try to stand on my head if it'd get me another one of these yummy rabbit treats. Of course, Mom could always give me one because she loves me."
Pierre: "Love is a great reason to give a treat to your best friend. With Liv-a-Littles®, Mom can show how much she cares with rabbit, chicken breast, wild salmon, beef, and New Zealand lamb liver varieties. That is a whole lotta lovin'. Quit hogging all of the treats, Bentley!"
Thank you Bentley and Pierre for sharing your thoughts! We hope you continue to enjoy our natural dog treats.
Read Bentley and Pierre's complete review on Halo Liv-a-Littles® Protein Treats.