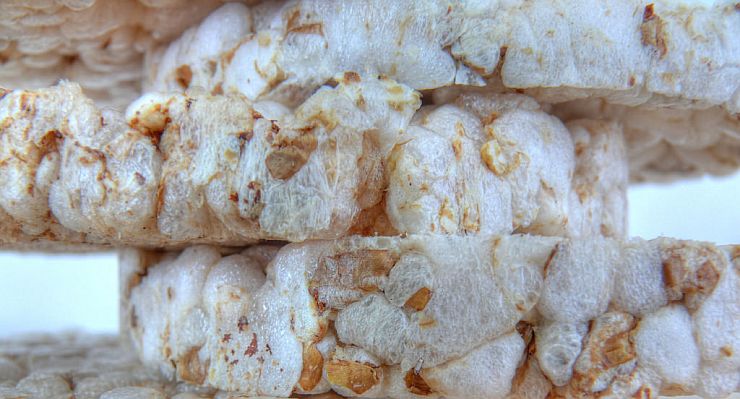 I always thought that rice cakes were about as appealing as Styrofoam discs.
Turns out, dogs love them!
I buy the plain unsalted (or even lightly salted) rice cakes and then break them up into little pieces to use as rewards and treats. I mix and match a batch of rice cakes interspersed with something more tasty and nutritious (like Halo Liv-a-Little freeze dried salmon or chicken) and keep them together in one treat jar. It imparts some of the flavor of the high quality treats to the rice cake bits, and when I dip my hand in the jar, Wanda and Maisie know they've got something good coming. They actually don't know "how good" and science has shown that intermittent rewards (sometimes you hit the jackpot, sometimes you get nothing) is the best way to encourage learning and obedience, but also not knowing how good the treat will be is also very reinforcing.
If your dog is on a diet (most of us struggle to keep the extra pounds off our pets, as well as ourselves because staying lean is the key to longevity and health) rice cakes make a great snack without adding "costly" calories.
Save the high value treats (a piece of cheese, meat or freeze-dried protein treats) for when you really need to reinforce a great response to a command.
You can offer a crunchy chunk of rice cake for those "gotta have something" moments and not feel guilty about wight gain. Amazing how that bit of air-filled rice cake can be a happy snack. There's nothing like the sound an eager puppy makes while she's crunching. And then the smile on her face when she comes from away when you call her and she gets the lovely surprise of a piece of real chicken from the Halo Liv-a-Little jar!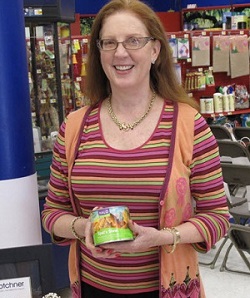 Tracie Hotchner is a nationally acclaimed pet wellness advocate, who wrote THE DOG BIBLE: Everything Your Dog Wants You to Know and THE CAT BIBLE: Everything Your Cat Expects You to Know. She is recognized as the premiere voice for pets and their people on pet talk radio. She continues to produce and host her own Gracie® Award winning NPR show DOG TALK®  (and Kitties, Too!) from Peconic Public Broadcasting in the Hamptons after 9 consecutive years and over 500 shows. She produced and hosted her own live, call-in show CAT CHAT® on the Martha Stewart channel of Sirius/XM for over 7 years until the channel was canceled, when Tracie created her own Radio Pet Lady Network where she produces and co-hosts CAT CHAT® along with 10 other pet talk radio podcasts with top veterinarians and pet experts.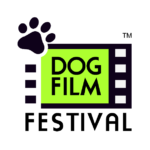 Tracie also is the Founder and Director of the annual NY Dog Film Festival, a philanthropic celebration of the love between dogs and their people. Short canine-themed documentary, animated and narrative films from around the world create a shared audience experience that inspires, educates and entertains. With a New York City premiere every October, the Festival then travels around the country, partnering in each location with an outstanding animal welfare organization that brings adoptable dogs to the theater and receives half the proceeds of the ticket sales. Halo was a Founding Sponsor in 2015 and donated 10,000 meals to the beneficiary shelters in every destination around the country in 2016.
Tracie lives in Bennington, Vermont – where the Radio Pet Lady Network studio is based – and where her 12 acres are well-used by her 2-girl pack of lovely, lively rescued Weimaraners, Maisie and Wanda.