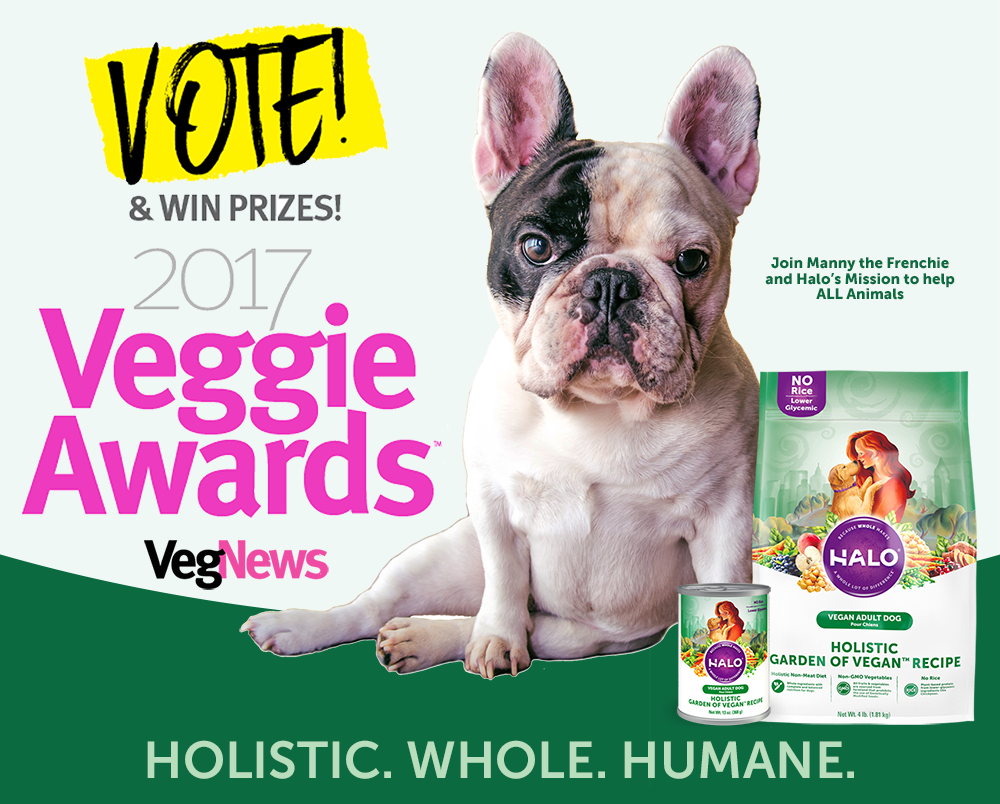 Great news! Halo has been nominated for a Veggie Award from VegNews.com for our vegan dog food recipe. Voting is now open until August 31. And don't forget to vote for our friends, The Humane Society of the United States, in the best non-profit organization category.
Our vegan recipe is a holistic alternative diet for protein-sensitive dogs and has the same essential nutrients found in diets with meat as the protein source. Learn more at halopets.com/vegan.
When you choose Halo pet food, made from natural, whole food ingredients, your pet won't be the only one with a radiant coat, clear eyes and renewed energy. Halo feeds it forward, donating over 1.5 million bowls annually. As always, Halo will donate a bowl to a shelter every time YOU buy. Thank you for helping #HaloFeeditForward.