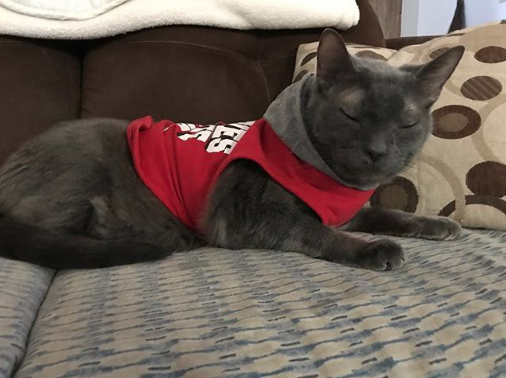 Pam Eves shared with us her story about her senior cat named, Tor and Halo natural cat food. She says:
"My old fella, Tor (16), has developed serious IBD. In truth, I feed the herd another brand of pet food as it's what I can afford, being disabled. However, Tor can't tolerate it anymore. So I've been mixing the kitten dry food in with the Sensitive Stomach canned food Halo sent us. His stool has finally gone from loose to almost normal, and he's not incontinent anymore." 
Thank you Pam for sharing Tor's story. Follow Tor's journey on Instagram at @Tor.the.Man.
Halo is made with real WHOLE meat and never any "meat meals for proven superior digestibility, so it comes out just as easily as it goes in.