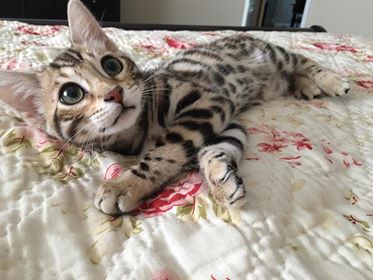 Halo Facebook Fan Rommey Walsh shared with us her story about her kitten named Halo and her Halo natural cat food experience. She says:
"Halo the Bengal loves her new Halo Kitten Food! She is just 14 weeks. Born into my hands and bottle fed. Her name is Wild Legacy On A Wing And A Prayer Aka Halo, Halo Bean, Broken Halo (because she is mischievous). She's thriving on Halo kitten!"
Rommey, thank you so much for sharing your story and we are happy that Halo is happy and healthy.