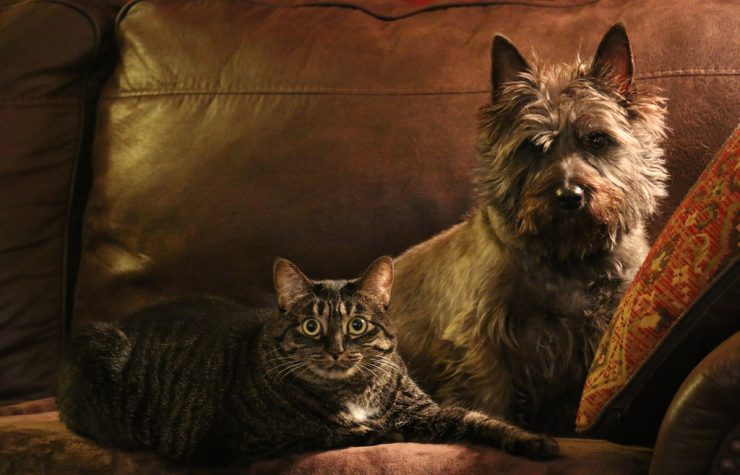 Pet lovers in the Windy City are about to have their socks blown off – because the 2nd Annual NY Dog Film Festival™ is returning to town on Sunday April 29th, this time to The Patio Theater. There will be two different programs, "Outdoor Adventures With Dogs" at 12:00 (tickets HERE) and "Who Rescued Whom?" (tickets HERE) at 1:45 PM. There are the collections of short films people loved last year, but now the many animal lovers who missed them the first time can have the extra added pleasure of it being a B.Y.O.D. (Bring Your Own Dog!) event! Dogs (the well-behaved ones who are good with other canines and with a crowd of people) are welcome with their humans for the first time, so it's going to be one big happy party. Our beneficiary is One Tail at a Time Dog Rescue , which will be on hand and receive a portion of every ticket.
Let's never forget that the Founding Sponsor of the NY Dog Film Festival™ was Halo, which believed right at the start in the idea of bringing dog lovers together, and their belief made the festival possible. The Petco Foundation carried on as the Presenting Sponsor and embraced the concept of giving back to shelters and others working for the welfare of all pets.
The NY Cat Film Festival™ will be making its Chicago debut on Saturday April 28th at The Patio – with two different collections of short films celebrating felines, "Nobody Owns a Cat" (tickets HERE) at 12:00 and "Little Works of Art" (tickets HERE) at1:30 PM. Chicago's own pet expert and radio star Steve Dale will be on hand to welcome everyone on behalf of the WINN Feline Foundation, which has been funding research into cat illnesses for 50 years and is the national beneficiary of the NY Cat Film Festival™ – in Chicago they'll be getting a portion of every ticket!
Dr. Elsey's Precious Cat is the Founding Sponsor of the NY Cat Film Festival™ and their devotion to the welfare of all kitties extends to supporting a community celebration of these fascinating felines.
The fantastic Bentley's Pet Stuff stores are sponsoring both Festivals and will be there both days, handing out deluxe goody bags to everyone who comes.
I'm really thrilled that Chicago pet influencers have embraced the Festivals and are sharing the excitement with their networks and communities as well.
Real Dog Moms of Chicago, (a.k.a. Jes, Lindy and their network of awesome and fun dog loving mamas) started as an Instagram account (@realdogmomsofchicago) but has grown into an incredible force of dog lovers across Chicago who hold events, support local rescues and shelters and champion the canine kind in any way they can. Check out their web site at realdogmomsofchicago.com to find out all the latest dog happenings in the Windy City!
We're super excited to know Paul Fehrenbacher, the chief mutt at Mutt Jackson. Now here's a guy who loves dogs and loves people and really loves dogs and people together. That's why he "got" and wholeheartedly embraced the NY Dog Film Festival™ concept right away! Paul's working hard to find awesome ways for humans and dogs to enjoy each other. If you live in Chicago you've probably taken your pup to Montrose Dog Beach. Thanks to Paul's tireless efforts, this already awesome beach now has a self serve dog wash. Last summer they washed more than 6,500 dirty, sandy pups! Talk about community service! Paul has a lot of very cool things up his sleeve for Montrose Dog Beach and beyond and we can't wait to watch them unfold.
Cats and dogs and..fashion? Our new favorite blogger, Christine Nendick at Rescue in Style has combined two of her loves – fashion and rescue pets – into this delightful site that shows readers that animal rescue is always in fashion. She's pawed in to the local Chicago rescue and shelter scene but travels the country visiting other shelters and rescues and reporting on trends she sees.
Back home she's ruled by the search for the perfect pump and her two "foster fail" felines, Roni & Cheese.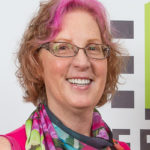 Tracie Hotchner is a nationally acclaimed pet wellness advocate, who wrote THE DOG BIBLE: Everything Your Dog Wants You to Know and THE CAT BIBLE: Everything Your Cat Expects You to Know. She is recognized as the premiere voice for pets and their people on pet talk radio. She continues to produce and host her own Gracie® Award winning NPR show DOG TALK®  (and Kitties, Too!) from Peconic Public Broadcasting in the Hamptons after 9 consecutive years and over 500 shows. She produced and hosted her own live, call-in show CAT CHAT® on the Martha Stewart channel of Sirius/XM for over 7 years until the channel was canceled, when Tracie created her own Radio Pet Lady Network where she produces and co-hosts CAT CHAT® along with 10 other pet talk radio podcasts with top veterinarians and pet experts.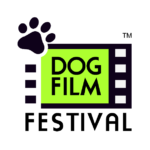 Tracie also is the Founder and Director of the annual NY Dog Film Festival, a philanthropic celebration of the love between dogs and their people. Short canine-themed documentary, animated and narrative films from around the world create a shared audience experience that inspires, educates and entertains. With a New York City premiere every October, the Festival then travels around the country, partnering in each location with an outstanding animal welfare organization that brings adoptable dogs to the theater and receives half the proceeds of the ticket sales. Halo was a Founding Sponsor in 2015 and donated 10,000 meals to the beneficiary shelters in every destination around the country in 2016.
Tracie lives in Bennington, Vermont – where the Radio Pet Lady Network studio is based – and where her 12 acres are well-used by her 2-girl pack of lovely, lively rescued Weimaraners, Maisie and Wanda.