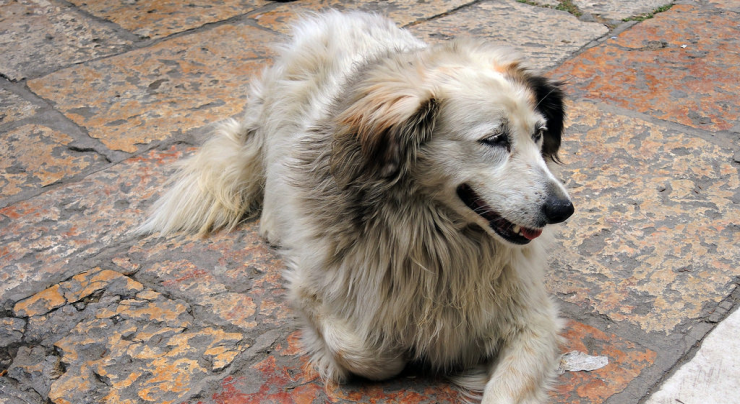 Do you have a small or medium dog who is older than 7? Or a very large or giant breed who is 5 years or older? At those ages they are technically considered senior citizens, and these guys need everything we can offer them to keep them alert, active and healthy. Quality nutrition and keeping them at a slim weight will go a long way to supporting their wellness and longevity, but it's also a good time to consider boosting their nutrition.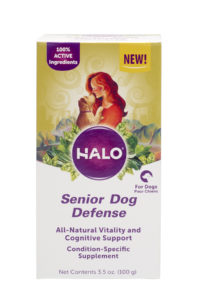 Halo has a new Senior Dog Defense supplement that supports cognitive function, alertness and youthful vigor in dogs as they age.  As with all the Halo products, the 100% active natural ingredients in this supplement are non-GMO,for an extra measure of peace of mind about the wholesome goodness of the supplement, which has no fillers, sugars, glycerin or anything artificial.
Holistic by nature, Halo's condition-specific supplements are carefully formulated to work with the entire physiology of your dog, including the normal effects of aging and environmental stresses. Their unique, holistic Senior Dog Defense formula includes a blend of whole natural ingredients like bee pollen, coconut, sweet potato, anise, gingko biloba leaf extract and omega-3 fatty acids that work with your dog's natural systems to help them maintain healthy cognitive function through their senior years.
Considering that Halo's supplements are made in the USA with quality tested, human grade ingredients, herbs and botanicals from around the world – and like me you're past middle age – you'll wonder if you shouldn't sprinkle some on your own breakfast!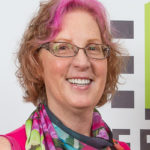 Tracie Hotchner is a nationally acclaimed pet wellness advocate, who wrote THE DOG BIBLE: Everything Your Dog Wants You to Know and THE CAT BIBLE: Everything Your Cat Expects You to Know. She is recognized as the premiere voice for pets and their people on pet talk radio. She continues to produce and host her own Gracie® Award winning NPR show DOG TALK®  (and Kitties, Too!) from Peconic Public Broadcasting in the Hamptons after 9 consecutive years and over 500 shows. She produced and hosted her own live, call-in show CAT CHAT® on the Martha Stewart channel of Sirius/XM for over 7 years until the channel was canceled, when Tracie created her own Radio Pet Lady Network where she produces and co-hosts CAT CHAT® along with 10 other pet talk radio podcasts with top veterinarians and pet experts.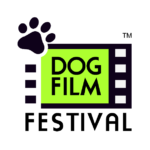 Tracie also is the Founder and Director of the annual NY Dog Film Festival, a philanthropic celebration of the love between dogs and their people. Short canine-themed documentary, animated and narrative films from around the world create a shared audience experience that inspires, educates and entertains. With a New York City premiere every October, the Festival then travels around the country, partnering in each location with an outstanding animal welfare organization that brings adoptable dogs to the theater and receives half the proceeds of the ticket sales. Halo was a Founding Sponsor in 2015 and donated 10,000 meals to the beneficiary shelters in every destination around the country in 2016.
Tracie lives in Bennington, Vermont – where the Radio Pet Lady Network studio is based – and where her 12 acres are well-used by her 2-girl pack of lovely, lively rescued Weimaraners, Maisie and Wanda.