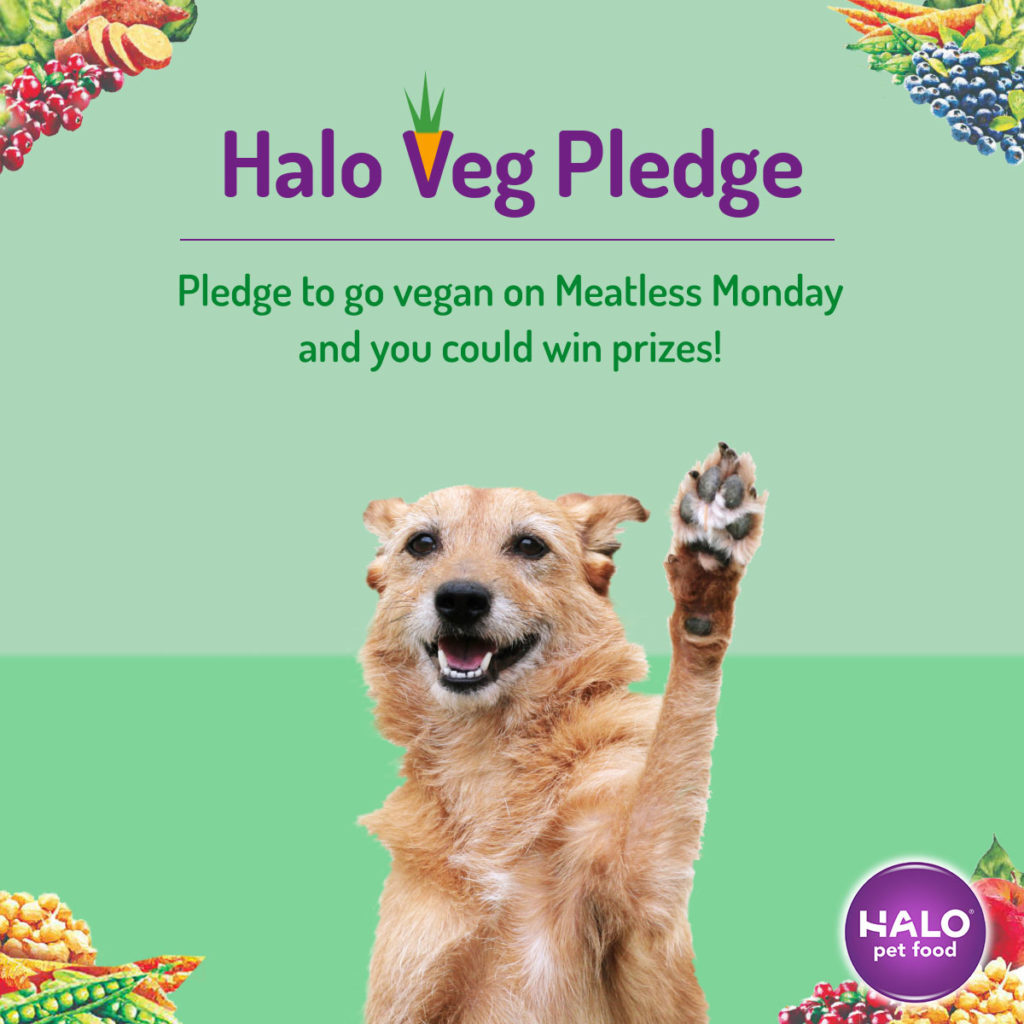 Whether they want to reduce their carbon pawprint, like the increased energy, hydrated skin, and healthy-looking coat that come with a vegan diet, or just go garbanzo for Halo Garden of Vegan®, dogs are joining the global movement to go meatless one day a week.
Your dog can take the Halo Veg Pledge and participate in Meatless Monday by committing to eat only vegan nibbles this one day a week.
In addition to enjoying Halo's delicious, complete, and balanced vegan dog food and mouthwatering vegan dog treats, as well as the environmental and health benefits of a vegan diet, dogs who take the Halo Veg Pledge have the chance to win great prizes.
Take the #HaloVegPledge