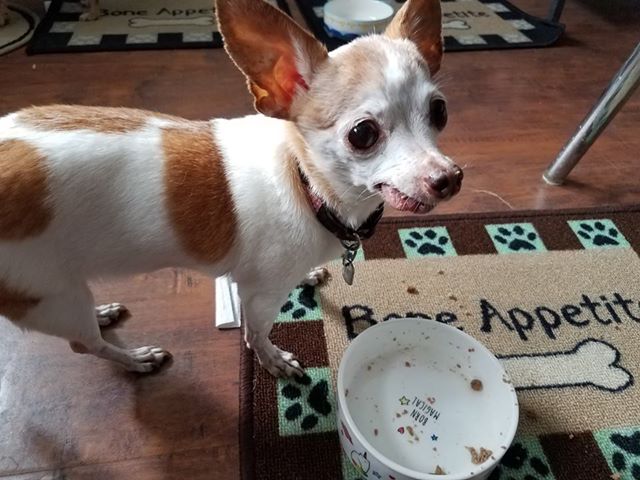 Last week Facebook fan, Gini Moncur, shared with us a story of Annie, her senior dog and their Halo experience. She wrote:
"I wanted to share a good thing that happened. Our dog Annie is about 16, deaf and toothless. She has become very picky and has lost some weight and she only weighs 4 lbs. Yesterday I bought a can of Halo senior chicken food and she devoured it. She is a messy eater with her tongue hanging out. We have all of our dogs on Halo Small Breed Salmon & Whitefish and they love it."
Gini, thank you so much for sharing your story with us. We are so happy to hear that Annie loves her Halo senior food.