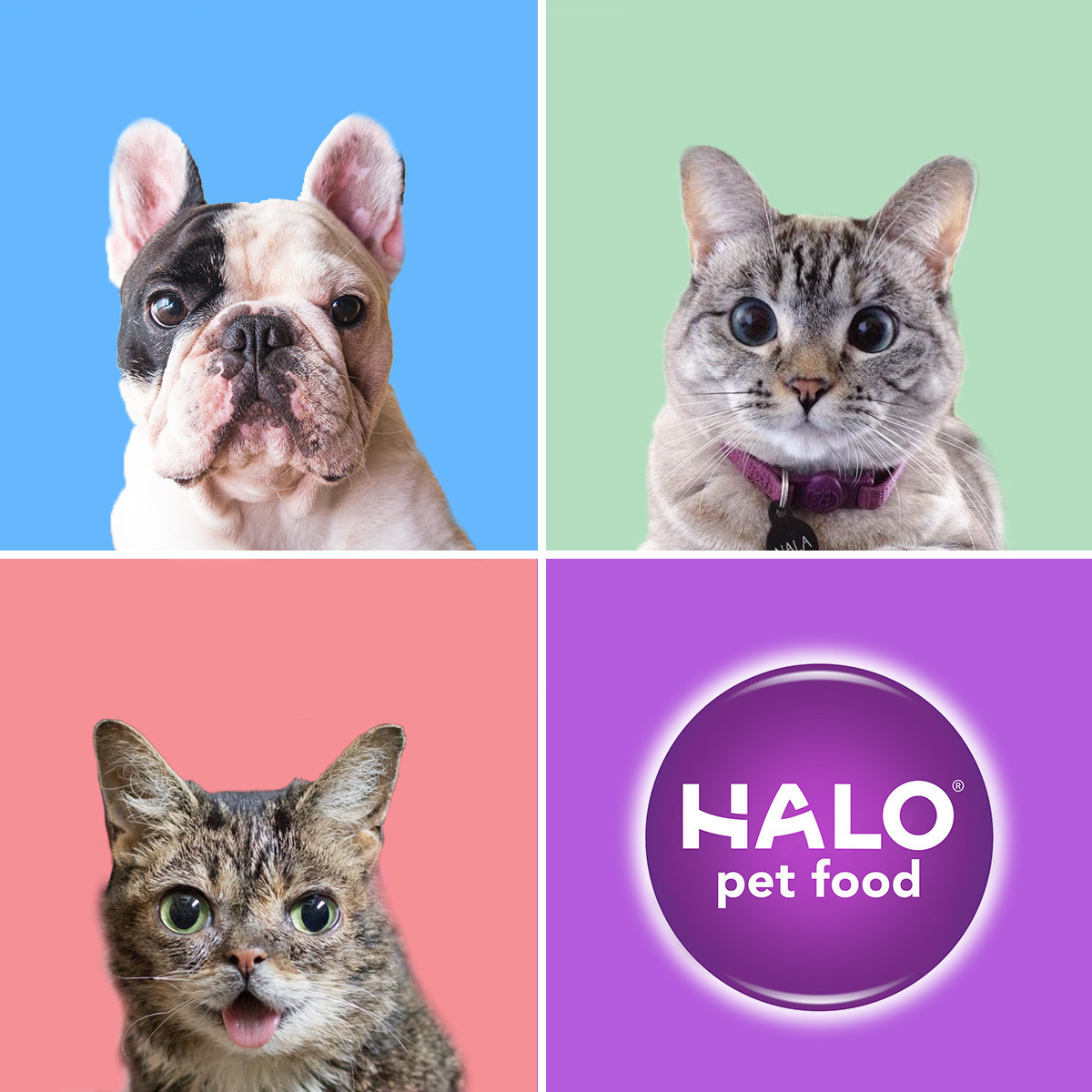 We are proud to announce that all three of Halo's social media top "furfluencers" are nominated for the People's Choice Awards in the Animal Star of 2018 category.
Halo spokescat Lil BUB is the founder of Lil Bub's Big Fund for ASPCA. For the first time ever, this famous feline with more than 5 million social followers endorsed a pet food because of Halo's mission and our real WHOLE meat diet, which makes a positive impact to her health as well as millions of shelter pets less fortunate than her.
Manny the Frenchie is the most followed bulldog who uses his fan base to help others through his non-profit, the Manny and Friends Foundation, and often touts Halo's real WHOLE meat diets, as well as Halo's vegan dog food on #meatlessmonday on social.
Halo newcomer, Nala Cat is a lovable Siamese/tabby mix rescue who recently launched her give back campaign, Nala Got You! With more than 6 million social followers, she joins Manny and Lil BUB to help millions of pet parents understand how Halo is changing the way companion animals are fed and farm animals are raised for the better.
Together, the trio of "furfluencers" with their combined 15 million+ pet loving followers support Halo's mission to make a difference for ALL animals and we are so proud to have our Halo family nominated for the Animal Star of 2018 award.