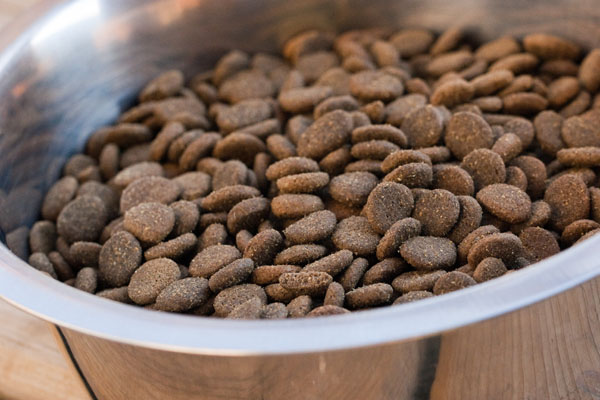 Embracing a plant-based lifestyle may start with what's on your plate, but whether you're vegan for health, humane, or environmental reasons, for lots of people it's not just a diet, but a way of life. Being vegan can affect nearly every purchasing decision, so it's only natural to think about how it affects pets' diets.
So, what do vegans and vegetarians feed their cats and dogs?
Due to the distinct differences in their physiology, we have to look at dogs and cats separately. Dogs are omnivores. Thanks in part to living with us for thousands of years (and enjoying food that "falls" off our plates), dogs' digestive systems have evolved to support a more starch-rich diet. Dogs have a dietary requirement for specific nutrients. Those nutrients can come from meat or they can come from plant-based sources. So, many people who choose not to eat meat choose to feed their dog vegan dog food, like Halo's Garden of Vegan.
What about vegan cat food?
Unlike dogs, cats are obligate carnivores, meaning there are nutrients cats need that they cannot get from a vegetarian diet. So, from a health standpoint, real, whole meat cat food delivers the nutrients they need. But what about pet parents who are concerned about the treatment of our life-giving animals and the environmental impact of pet food? In the U.S., dogs' and cats' diets are responsible for "25-30% of animal production in terms of the use of land, water, fossil fuel, phosphate, and biocides," according to a 2017 study.
That's why Halo commits to ethical and sustainable agricultural practices. Our promise of OrigiNative® sourcing means we work with farmers who treat animals with respect and help maintain a regenerative ecosystem by using original animal husbandry and farming practices and rearing animals in their native environments. To ensure the OrigiNative® philosophy is followed, Halo's meat proteins are GAP (Global Animal Partnership®) certified humane, and our fish is MSC (Marine Stewardship Council®) certified sustainably caught. Plus, all of the fruits and vegetables Halo uses are non-GMO.
Vegans, vegetarians, and other animal lovers and advocates who want pet food they can feel good about can find great choices with Halo. Through our mission to change the way companion animals are fed and farm animals are raised…for the better, we offer canned vegan dog food, dry vegan dog food, and vegan dog treats, as well as dog food and cat food made with third-party certified humane and sustainable proteins.