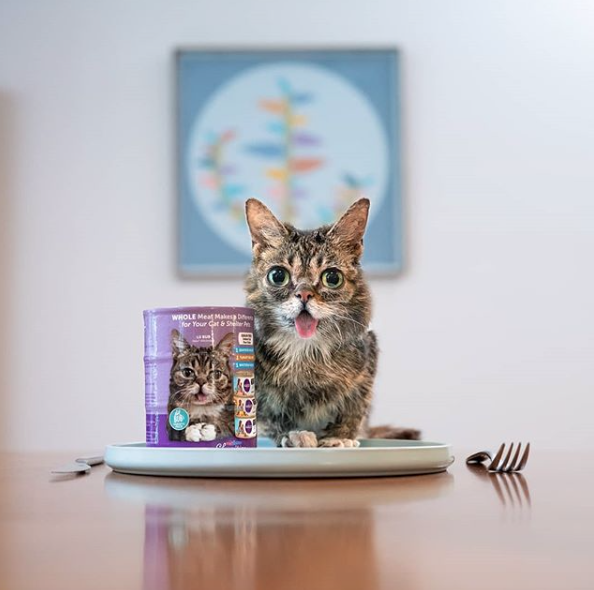 Halo has partnered with the most amazing cat on the planet, Lil BUB, to help shelter pets! With each purchase of Halo Lil Bub wet cat food specialty pack, $0.10 supports PetSmart Charities in the US and Canada to help pets in need and $0.10 supports the Halo Pet Foundation for cats with special needs.
As obligate carnivores, the best meat for cats is WHOLE protein because it has the essential nutrients they need. Halo adult cat food is made with WHOLE meat and non-GMO vegetables with no artificial colors, flavors or preservatives of any kind. It is highly digestible grain free wet cat food with the aroma and taste cats love plus the benefit of added hydration with taurine that supports healthy eyes and heart, formulated to maintain the muscles and energy level of adult cats.
So make sure to visit your nearest Petsmart and pick up one of these specialty packs or go online and place your order today.