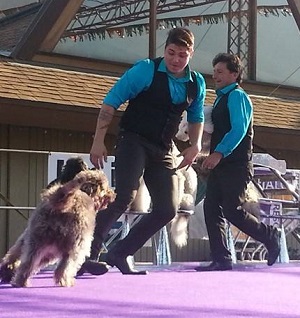 Are you close to Cypress, TX? If so, make sure to get to the Howl-o-ween Fest on October 25 where you can catch a stop on the Olate Dogs 2014-15 Rescue Tour!
Halo is proud to sponsor this tour that combines entertainment with a great message. These furry America's Got Talent winners are touring to demonstrate how great shelter pets can be.
We are honored that these amazing high-energy dogs eat only Halo Vigor.
Not near Cypress? Watch these dogs star in the latest #RescueFilm and check their upcoming tour schedule!