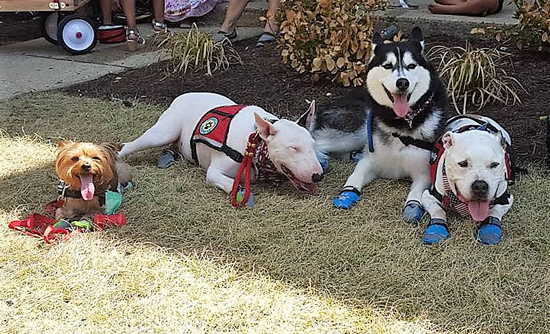 "I truly believe dogs can make a difference," said Trish Menjivar, a member of The Go Team Therapy Dogs. Her team did just that for survivors of an apartment explosion in Silver Spring, Maryland.
According to WJLA.com, an explosion rocked the Flower Branch Apartments late on the night of August 11. At least 90 people lost their homes. Those people included dozens of families. Many of the people were Hispanic or Latino, and not all spoke English.
Thankfully, the community rallied to help the affected families. People gave food, clothing, temporary housing, money, and time as translators, organizers, parental support, and resource counselors. The Go Team Therapy Dogs of Frederick also wanted to help.