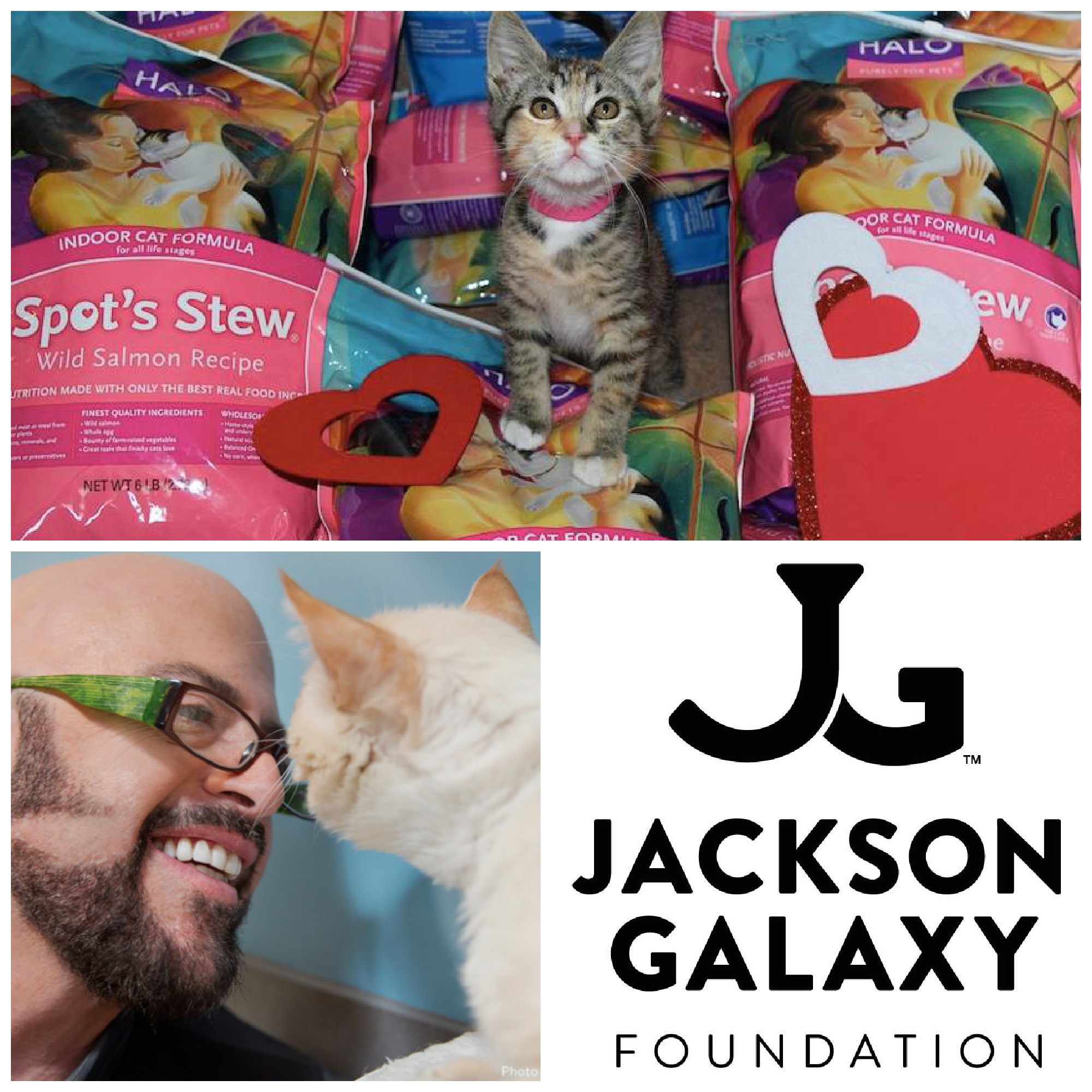 The Jackson Galaxy Foundation, founded in 2014, is the realization of cat behaviorist and the host of Animal Planet's My Cat From Hell, Jackson Galaxy and his long-standing dream of bettering the lives of animals at risk and helping the people who care for them.
Jackson says:
"I am thrilled to launch the Jackson Galaxy Foundation to improve the lives of sheltered animals and their dedicated advocates. As a long time rescue worker, my heart belongs to the welfare of all animals. I know that knowledge and innovation will save more lives. The pieces are in place, the technology is available, the passion is alive, and the time to act is now."
Halo is proud to partner with Freekibble.com and GreaterGood.org to support The Jackson Galaxy Foundation with a donation of 5,000 bowls of Halo Pets kibble with WHOLE meat to Baltimore County Animal Services to aid their awesome work with homeless cats and kittens!
When you choose Halo pet food, made from natural, whole food ingredients, your pet won't be the only one with a radiant coat, clear eyes and renewed energy. Halo feeds it forward, donating over 1.5 million bowls annually. As always, Halo will donate a bowl to a shelter every time YOU buy. Thank you for helping #HaloFeeditForward.
Thank you to The Jackson Galaxy Foundation and the Baltimore County Animal Service for making a WHOLE lot of difference for pets in your community.