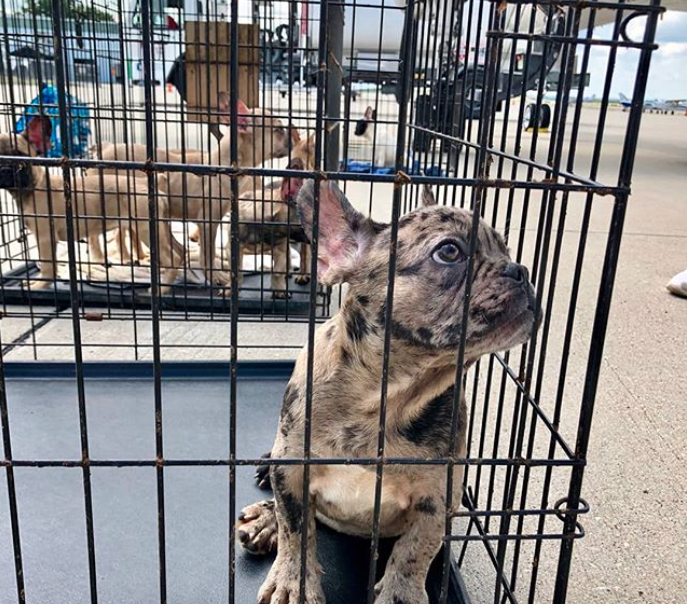 During the sweltering dog days of summer, a Texas Department of Safety officer found 28 French Bulldog puppies packed tightly in plastic crates in a moving van in Texarkana, Texas. With no access to food or water in a van where it was 121 degrees, the puppies suffered from heat-related illnesses.
Fortunately, the Humane Society of the United States was brought in, providing financial support and reaching out to Chicago French Bulldog Rescue, which stepped in to take the 23 surviving puppies (#texarkana23) to help them get healthy and eventually find forever homes.
Chicago philanthro-PUP Manny the Frenchie helped spread the word and, with the help of his many friends and followers, delivered a larger-than-Manny-sized check for $10,000 to the Chicago French Bulldog Rescue to support their efforts with the #texarkana23. Learn more about Manny & Friends Foundation and help him support pets in need.