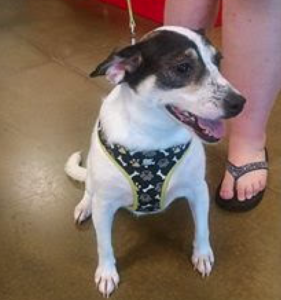 Furever After Rescue is a foster-based rescue in Macon, Georgia devoted to finding homes for animals needing a loving family. Their animals are immediately placed in foster homes where they learn love and are taught how to live in a home environment.
Halo is proud to partner with Freekibble.com and GreaterGood.org to make a WHOLE lot of difference for shelter pets together.
Here's what Furever After Rescue had to say about a recent Halo Pets donation:
"We were able to feed so many of our rescue dogs/puppies which allowed more money to go towards vetting and allow us to save more animals overall. By having the donated food, we had the opportunity to help more urgent needs with medical problems including some severely malnourished dogs that were given a second chance thanks to this program. Having quality food like what 14 Days of Rescue Love gave to us really helped the rescue put weight on emaciated dogs and meet the nutritional needs of so many more!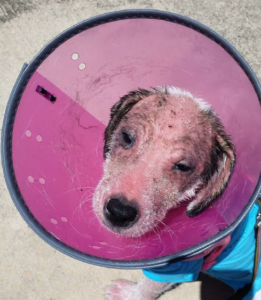 The biggest help this grant made was for our rat terrier mix Glacier. Glacier, or as we like to call her Glacy, came to the rescue as a puppy. She had demodex mange and rickets as well as being very emaciated. Sadly her immune system could not keep up from the lack of nutrition. At one point, the demodex got so bad the vet gave her a 50/50 chance at making it. We were determined not to give up on Glacier and the 14 Days of Rescue Love just helped us that much more in our resolve.
The help given to Glacier through this grant was two-fold. The biggest help was that the food donated was the quality and nutrition that she needed to build her immune system up. With the better food, she was able to overcome the emaciation, rickets, and start fighting off the demodex. In addition to giving Glacier the needed nutrition and quality food, by having that food donated, it allowed the rescue to put more money and resources towards Glacier's vetting that we would have otherwise had to put a portion towards food. After months of good quality food and appropriate vetting, Glacier has made a full recovery and has even found her furever home!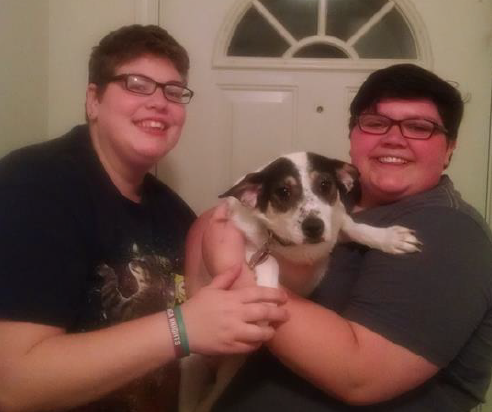 The grant also helped us save and feed an entire litter of abandoned puppies. A good samaritan found a litter of 4-week-old puppies with no mother in sight and asked if we could bring them into the rescue. Feeding and growing tiny abandoned puppies is no easy feat but was made possible through the 14 Days of Rescue Love food grant. Thanks to the quality food donated to us through this grant, this litter of 6 Georgia pups grew big and healthy and were adopted by friends and family up in New York. Now they can continue to grow and play together thanks to the donation from this grant!" 
Thank you Furever After Rescue for making a WHOLE lot difference for pets in your community.
When you choose Halo pet food, made from natural, whole food ingredients, your pet won't be the only one with a radiant coat, clear eyes and renewed energy. Halo feeds it forward, donating over 1.5 million bowls annually. As always, Halo will donate a bowl to a shelter every time YOU buy.