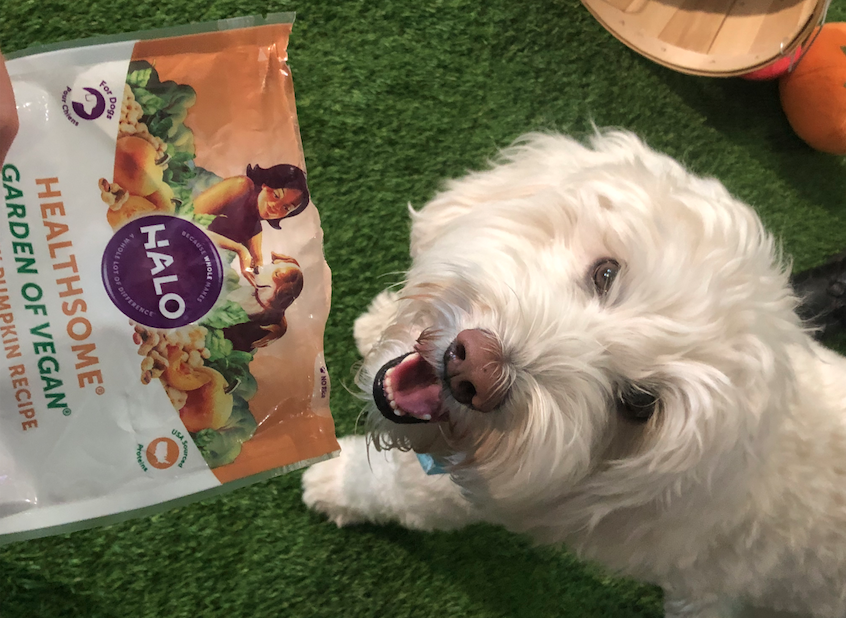 It's October, and for many of us that means Halloween celebrations! Other than fun costumes and decorations, Halloween is synonymous with treats. But just how many treats are ok for your furry friend?
Veterinarians recommend that treats, snacks, scraps or other unbalanced food items make up no morethan 10% of your pet's daily caloric intake. Especially for cats and small dogs, a very small number of treats can quickly add up to this daily limit. Popular 'people' foods like peanut butter (100 Calories / tbsp) and cheese (70 Calories / 1 inch cube) can clearly be problematic.
Better options include low-cal snacks like carrots (4 Calories / baby carrot) or cucumber (20 Calories /small cucumber), and commercial treats including Halo's Sweet Potato, Carrot & Quinoa Cookies (20 Calories / cup) and Peanut N' Pumpkin Biscuits (17 Calories / treat).
If you have maxed out your dog or cats treat allowance for the day, another option is to set aside a portion of their daily food allocation to be given as treats. This means you can keep training, playing and rewarding your pet without unbalancing their diet or adding extra calories. Working for food is very enjoyable and engaging for many pets, and helps to keep them active and prevent obesity. Keep their minds active and work on tricks for their treats!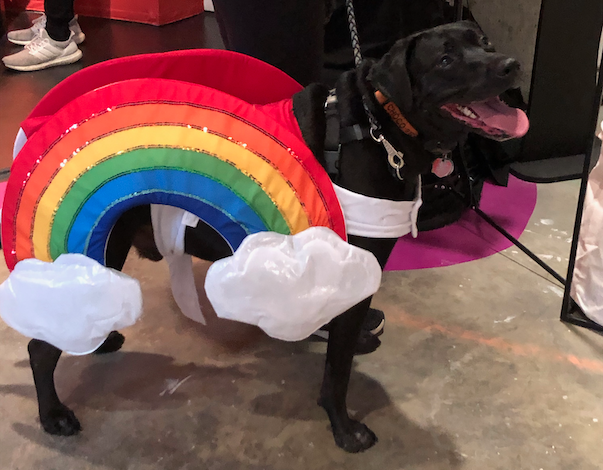 Happy Halloween!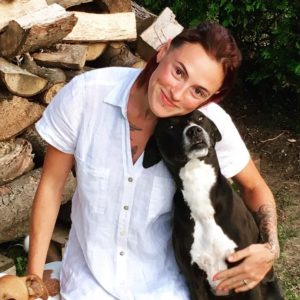 Dr. Sarah Dodd is a veterinarian with a special focus on companion animal nutrition. Her studies have taken her around the world living in England, Scotland, New Zealand, Australia, the United States of America and Canada – where she currently reside with her three happy rescue dogs Peppa, Dottie and Timmy.
She graduated from veterinary school in 2016, since then she has pursued her passion in nutrition with a clinical nutrition internship and a Master's degree at the Ontario Veterinary College. She is currently completing her nutrition residency with the European College of Veterinary and Comparative Nutrition and enrolled in a PhD studying plant-based diets for pets.