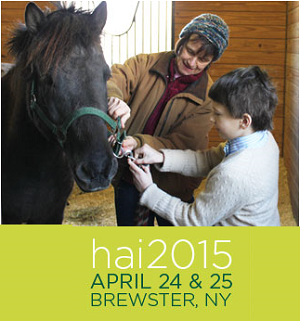 The Halo Pet Foundation is excited to sponsor the Human Animal Interaction 2015 conference: Growing Together: Kids, Animals and Sowing the Seeds of Resiliency.
This exciting event is hosted by The Sam and Myra Ross Institute at Green Chimneys in partnership with the University of Denver's Graduate School of Social Work Institute for Human-Animal Connection. The conference will take place at Green Chimneys in Brewster, NY on April 24 and 25.
Over two days, speakers will explore how human and animal interaction can help children who have experienced trauma.
There will be sessions for mental health professionals, traditional and nontraditional educators, child and animal welfare workers, as well as those who are simply interested in how animals can ethically be used to help children.
Philip Tedeschi, of The University of Denver, noted that The Sam and Myra Ross Institute and the Institute for Human-Animal Connection have similar missions, "we really see our work being directed at child welfare and animal welfare in humane education."
Philip has collaborated with Michael Kaufmann, the director of the Sam and Myra Ross Green Chimneys Institute, for more than two decades. Both will be among the experts leading sessions during the conference.