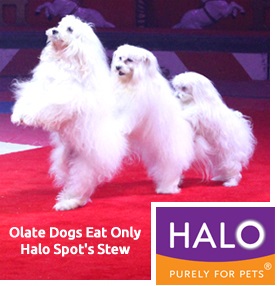 On February 4th, the Olate Dogs performed during halftime of the Minnesota Timberwolves and Miami Heat NBA game.
The game started at 7pm at the Target Center in Minneapolis, MN. Even though some dogs might have been tempted to cheer for the Timberwolves over the Heat, we're certain the Olate dogs stayed impartial and provided a performance everyone can enjoy.
Weren't at the game? Watch these dogs in the latest #RescueFilm and check out their upcoming tour schedule!
We're proud to sponsor the Olate Dogs as they tour the country showing the amazing potential of rescue dogs. We're honored that these fantastic furry entertainers eat only Halo Vigor.