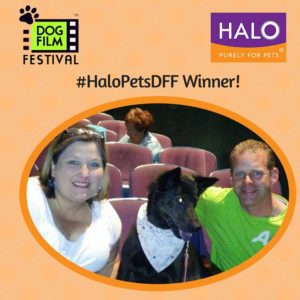 With the help of our Founding (and ongoing) Sponsor, Halo Pets, we're traveling the country with a grant from the Petco Foundation so more people can experience the film programs that celebrate the remarkable bond between dogs and their people.
Now we're looking to our pack of moviegoers to capture the essence of each event and using "positive reinforcement" by letting Halo give them a treat for being "good people!"
We're crowd sourcing photography at every destination by asking attendees to post their photos to Instagram with the hashtag #HaloPetsDFF.
If we use a submitted photo for promotional purposes, the photographer receives a gift from Halo of their Mix n' More Toppers. Below are the first three lucky winners.
Next stop: East Hampton! Whose fun photos will win the yummy prize?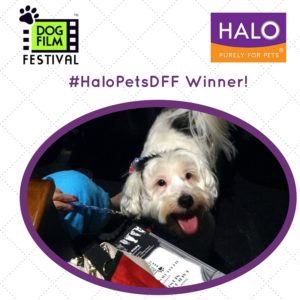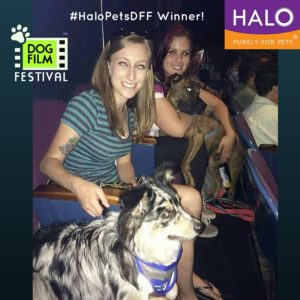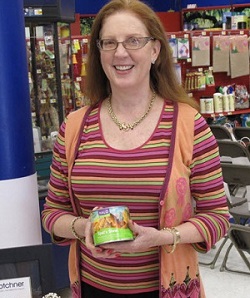 Tracie began her fascination with dogs and cats by turning her eye as a former investigative reporter on every aspect of living with them, resulting in her encyclopedic resources THE DOG BIBLE: Everything Your Dog Wants You to Know and then the THE CAT BIBLE: Everything Your Cat Expects You to Know. Before long, Tracie was established as a leading pet wellness advocate as her all-encompassing books covered everything from medical issues to behavior, nutrition and environmental enrichment.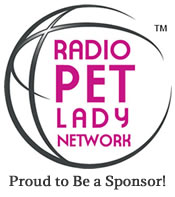 Tracie began her career as a radio personality with a live show – DOG TALK® (and Kitties, Too!) – on the local NPR station in the Hamptons, Peconic Public Broadcasting (WPPB) from Southampton, New York (the show is now also carried on the NPR station Robinhood Radio in Connecticut and the Berkshires). DOG TALK® won a Gracie® Award (the radio equivalent of an Oscar) in 2010 as the "Best entertainment and information program on local public radio" and continues weekly after more than 450 continuous shows and 9 years on the air. Tracie's live weekly call-in show CAT CHAT® was on SiriusXM satellite radio for seven years until the Martha Stewart channel was canceled in 2013.
Tracie lives in Vermont where the Radio Pet Lady Network studio is based, on 13 acres well-used by her all-girl pack – two lovely, lively Weimaraners, Maisie and Wanda, and a Collie-mix, Jazzy.