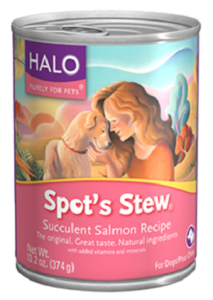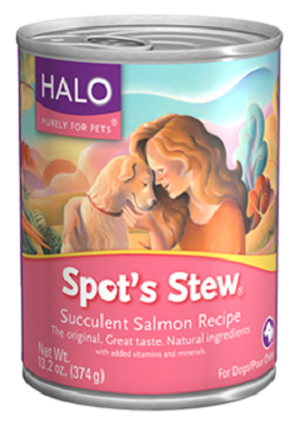 Now I know how moms of human children feel when they make lovely nutritious food, which the kids leave on their plates.
Such has become my predicament. Along with their Halo kibble my girls Maisie and Wanda get two scoops of home made food because I've always said there should be less processed "real" food to accompany the balanced nutrition and feeling of fullness of dry food. Making that medley of good fresh food takes time, but those big beautiful Weimaraner gals deserve the goodness of human food for their health – and my  maternal feeling of satisfaction! I fill a huge pasta pot with ground chicken, ground turkey, string beans, quinoa, and carrots.  I wait for the poultry to go on sale, I buy frozen French cut string beans (which cook better) and shred the carrots and boil it all up. After it cools slightly I freeze containers of it which I then defrost as needed.
They liked it just fine but wouldn't always clean their bowls.
Things changed when they got a whiff of Halo's Spot's Stew in a can. I had bought it when my old Collie mix Jazzy was declining at the end of her life and I splurged and gave here the canned food only which she snarfed right down. It was such a relief when an ailing old lady's appetite was "cured" with salmon Spot's Stew!
But then the young Weims realized something much yummier was happening on the other side of the kitchen floor! They tapped their big paws and had their version of a sit down strike until I substituted that fragrant vegetable-rich stew for the costly and time consuming concoction I had been whipping up for years (and am frankly delighted to have off my To Do list!)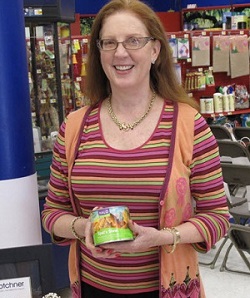 Tracie began her fascination with dogs and cats by turning her eye as a former investigative reporter on every aspect of living with them, resulting in her encyclopedic resources THE DOG BIBLE: Everything Your Dog Wants You to Know and then the THE CAT BIBLE: Everything Your Cat Expects You to Know. Before long, Tracie was established as a leading pet wellness advocate as her all-encompassing books covered everything from medical issues to behavior, nutrition and environmental enrichment.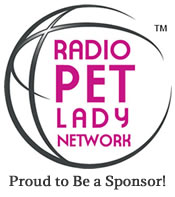 Tracie began her career as a radio personality with a live show – DOG TALK® (and Kitties, Too!) – on the local NPR station in the Hamptons, Peconic Public Broadcasting (WPPB) from Southampton, New York (the show is now also carried on the NPR station Robinhood Radio in Connecticut and the Berkshires). DOG TALK® won a Gracie® Award (the radio equivalent of an Oscar) in 2010 as the "Best entertainment and information program on local public radio" and continues weekly after more than 450 continuous shows and 9 years on the air. Tracie's live weekly call-in show CAT CHAT® was on SiriusXM satellite radio for seven years until the Martha Stewart channel was canceled in 2013.
Tracie lives in Vermont where the Radio Pet Lady Network studio is based, on 13 acres well-used by her all-girl pack – two lovely, lively Weimaraners, Maisie and Wanda, and a Collie-mix, Jazzy.