September is National Service Dog month and a chance for all of us to reflect on how the human-canine bond directly impacts the quality of life for those people who depend on a dog to get them out and about.
Over the past couple of years I have become increasingly aware of the powerful difference a trained service dog can make in the life of a returning veteran experiencing a TBI (traumatic brain injury) and PTSD. A couple of years ago I did an interview on Dog Talk with Shari Duval, the founder of K-9's for Warriors who talked about founding the organization when her son did 2 tours in Iraq as a bomb dog handler (after being a K9 cop before his service), but came back home "unrecognizable" — so she created this program pairing shelter dogs with returning warriors.
Imagine my pleasure in discovering that K-9 Advantix II was a sponsor of this great non-profit. The Bayer company supplies K9 Advantix II flea and tick preventive to all the graduates of the K-9 for Warriors project, and has become an important sponsor of the Dog Film Festival. We all share a desire to protect and celebrate the human-animal bond. There is a wonderful short film in the Festival about a warrior and his dog, and this past week on "Dog Talk" I interviewed veteran Bryan Foltz about his PTSD service dog Dell, from K9s for Warriors.
I hope you'll listen to both of these discussions and deepen your own appreciation of what dogs can mean to each of us. September and every month these service animals help our wounded veterans rejoin their families and communities and begin to heal.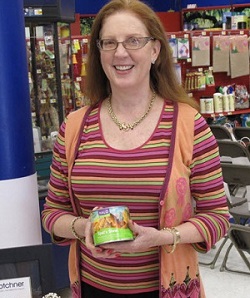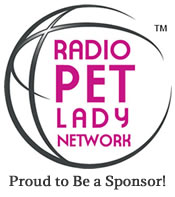 Tracie began her career as a radio personality with a live show – DOG TALK® (and Kitties, Too!) – on the local NPR station in the Hamptons, Peconic Public Broadcasting (WPPB) from Southampton, New York (the show is now also carried on the NPR station Robinhood Radio in Connecticut and the Berkshires). DOG TALK® won a Gracie® Award (the radio equivalent of an Oscar) in 2010 as the "Best entertainment and information program on local public radio" and continues weekly after more than 450 continuous shows and 9 years on the air. Tracie's live weekly call-in show CAT CHAT® was on SiriusXM satellite radio for seven years until the Martha Stewart channel was canceled in 2013.
Tracie lives in Vermont where the Radio Pet Lady Network studio is based, on 13 acres well-used by her all-girl pack – two lovely, lively Weimaraners, Maisie and Wanda, and a Collie-mix, Jazzy.