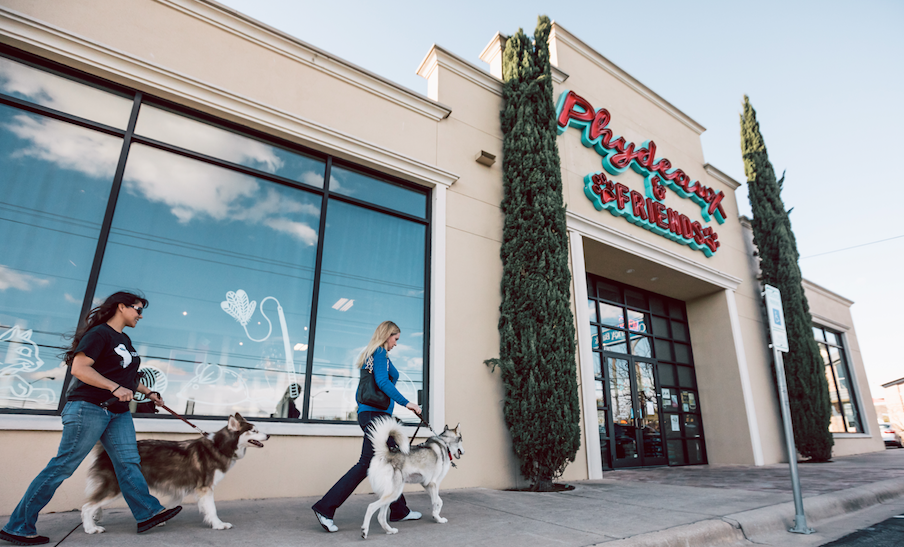 Texas Husky Rescue, Inc. was created in May 2009 as a non-profit 501(c)3 animal rescue organization that is run entirely by volunteers. Its mission is to rescue, rehabilitate, and find qualified loving homes for neglected, abused, and unwanted Huskies throughout Texas and beyond as well as educate the public about responsible pet ownership and the special qualities of the Siberian Husky Breed.
Halo is proud to partner with Freekibble.com and GreaterGood.org to make a WHOLE lot of difference for shelter pets together.
Here's what Texas Husky Rescue had to say about a recent Halo Pets donation, which was made possible with the help of Phydeaux & Friends in Austin, TX:
[perfectpullquote align="right" cite="" link="" color="#6F2A8E" class="" size="16″]"…having Halo available for them gives us the peace of mind they are getting the nutrients they need to be the very best husky…"[/perfectpullquote]"Halo has been a critical part of our program for every husky we have had this past year. We would not be able to have 60 dogs in our program right now if it were not for the generous donation of food, which allows us to allocate the funds we save towards making sure all of our huskies get the very best care.
From the healthiest of huskies to those needing a little TLC, having Halo available for them gives us the peace of mind they are getting the nutrients they need to be the very best husky they can be as they start the next chapter of their life searching for their family.
Zeus's Story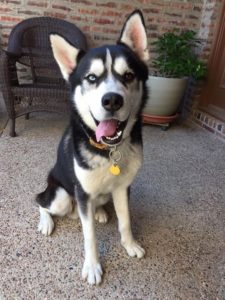 Zeus was picked up as a stray and brought to a local shelter. He wasn't reclaimed and was labeled as "rescue only" because he was highly stressed and wasn't feeling the whole shelter vibe (who does, really?). Once out of the stressful environment and into a place where our volunteers were able to show him the love and affection he so desperately needed his true personality came out! And boy does he have personality!!!
It didn't take long for us to realize his rescue only status was not a true reflection of him, he is extra sweet and over just a big goofy fun loving boy who loves a nice ear scratch. The two months he spent in our program he enjoyed learning how much fun being a happy husky can be and of course all the yummy Halo food he got for his dinners. He learned quickly he wouldn't ever have to go hungry again, there was always plenty of tasty food available to fill his tummy.  After two months we were thrilled to watch as Zeus walked away tail wagging and head up high with his very own family who loves him. (Is there any better sight??) This sweet boy now loves to play in the yard with his doggie friends and can not get enough love from his people.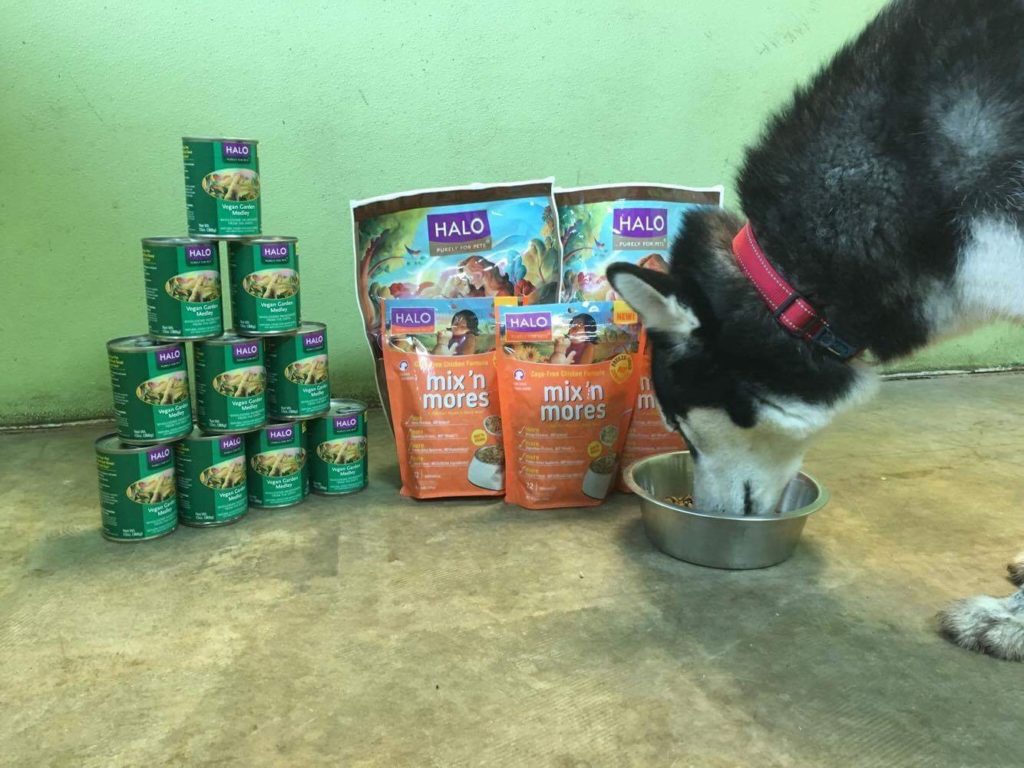 Nymeria's Story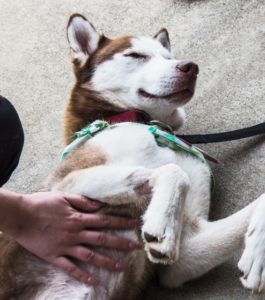 Nymeria was an adoption return to the shelter because after 2 week her owners realized they were moving and couldn't take her. She was terrified and depressed being back in the shelter. It didn't take long for her to show signs of illness and they called us immediately.  When our volunteer picked her up at the shelter we knew right away Nymeria was in trouble! She was EXTREMELY underweight, listless and couldn't even walk on her own! We rushed her to our vet where she got some antibiotics, a B12 shot and an IV. Our vets determined she had pneumonia in both lungs and stayed overnight at an emergency vet clinic to monitor her progress. After getting her illness under control Nymeria went to a wonderful foster home where they began giving her some much needed extra TLC (and some extra Halo meals) where she began to gain weight and gain trust in people again.
Zeus and Nymeria are just two examples of the many dogs we save every day. We do not know what happened to these sweet babies before rescue but we do know that thanks to generous donations from our partners at Halo and our great team of volunteers that none of these dogs will ever know what it is like to be alone and scared again. It is a promise we make to each and every dog we bring in and one we never go back on."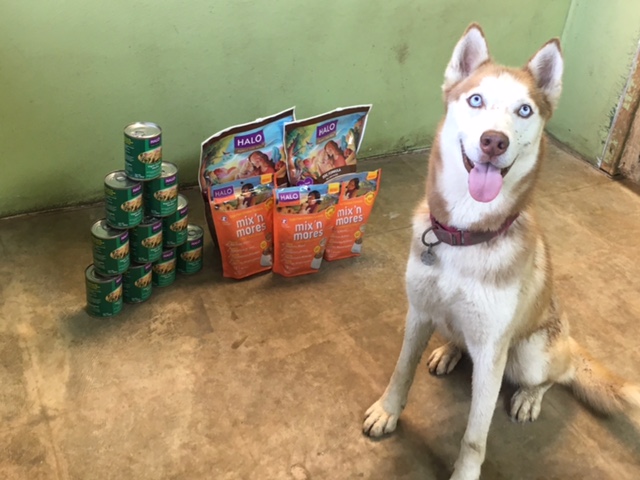 Thank you Texas Husky Rescue for making a WHOLE lot of difference for pets in your community.
When you choose Halo pet food, made from natural, whole food ingredients, your pet won't be the only one with a radiant coat, clear eyes and renewed energy. Halo feeds it forward, donating over 1.5 million bowls annually. As always, Halo will donate a bowl to a shelter every time YOU buy. Thank you for helping #HaloFeeditForward