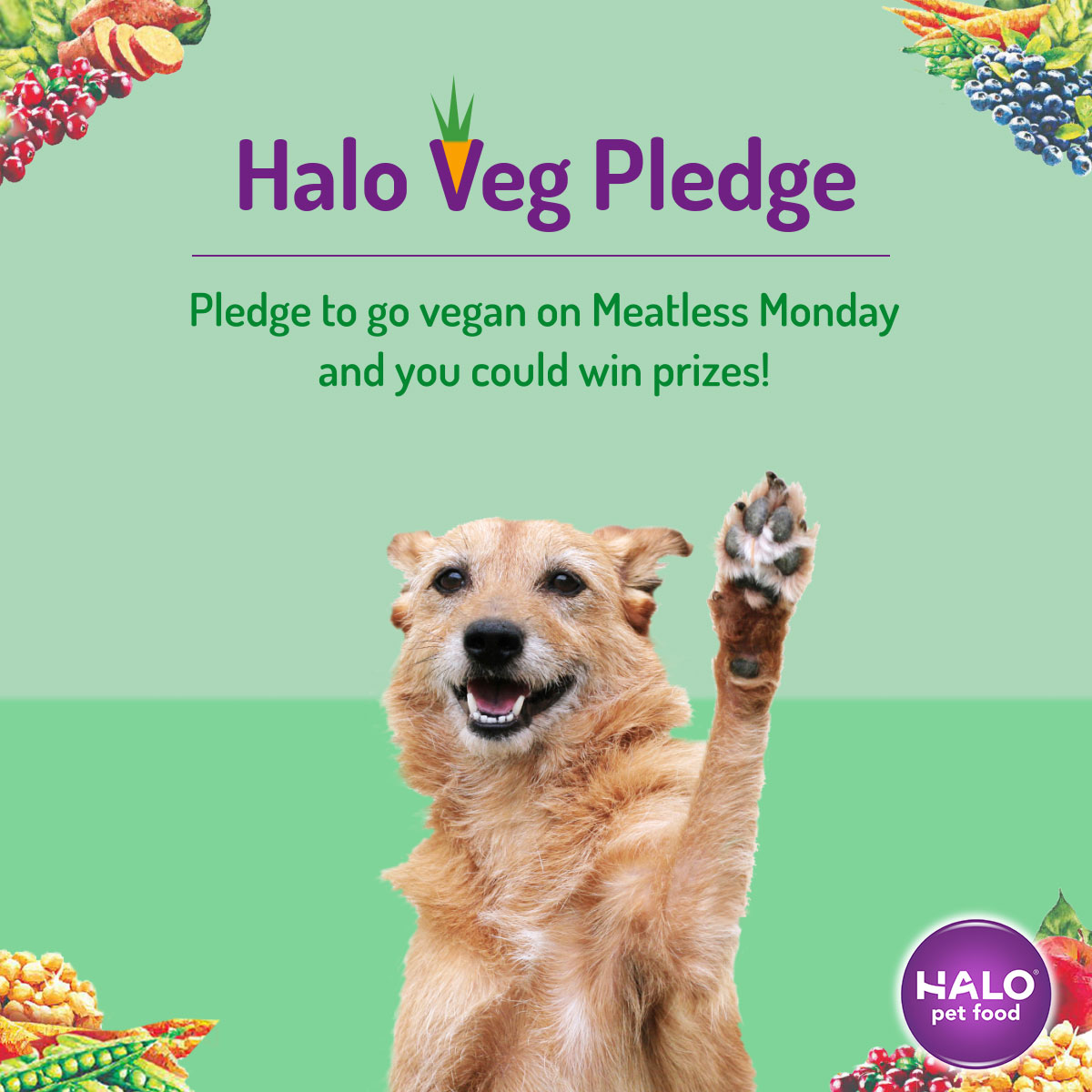 With World Vegan Day nearly upon us, now is a great time to have your dog take the Halo® Veg Pledge. As people around the globe celebrate the spirit of veganism—compassion for animals, plant-healthy food, and environmental protection—your doggo can take part by digging into a bowl of Halo® Garden of Vegan® one day a week.
Already, 363 dogs have raised their paw of participation to enjoy only vegan nibbles on Meatless Mondays (or a day of their choosing), and with World Vegan Day on Thursday, November 1, it's the perfect time for your dog to join in.
Learn more and sign up for the Halo® Veg Pledge.