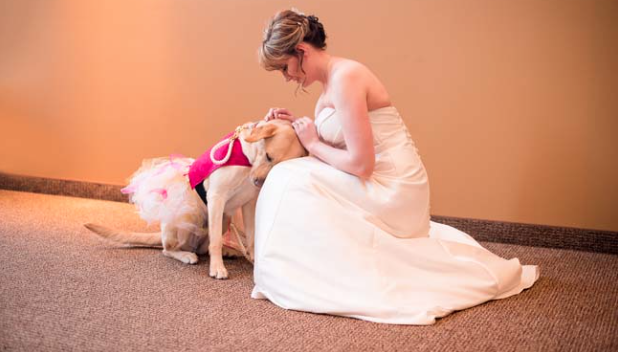 A woman and her service dog in Sioux City, South Dakota give a whole new meaning to calming wedding day jitters!
According to Today.com, Valerie Parrott suffers from extreme anxiety and panic attacks. Nearly three years ago, she could barely leave her house. That's when her mom suggested Parrott look into service dogs.
She did, and found Bella, a now three-year-old yellow lab, who has made a big difference in her anxiety levels during every day activities and especially in high-anxiety situations, like her wedding.
Read the complete story.