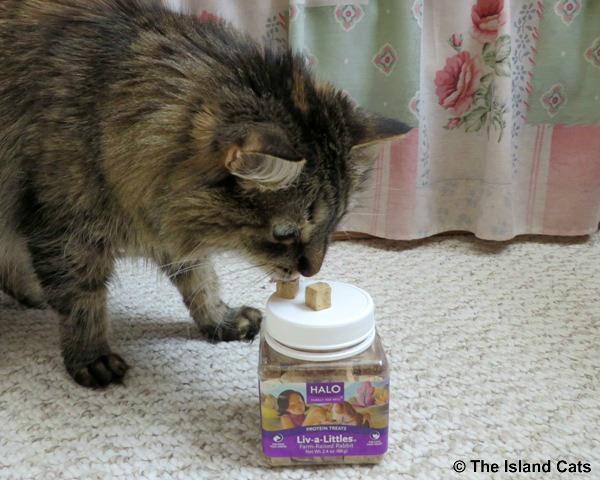 Zoey is one of three Island Cats from Grosse IIe, Michigan, an island community. Thanks to Chewy.com, she was recently able to review our Liv-a-LIttles ® Farm-raised Rabbit protein treats. Here's what she had to say: 
"Add these rabbit Liv-a-Littles® to our favorite treat list! I gobbled them right up and went looking for more. I could have eaten this whole container if given the chance.  Ernie and the orange-stripey cat liked them, too, but I don't think I'll be sharing any more with them. I wanna keep them all for me!"
Thank you Zoey for taking the time to test our natural pet treats. We hope you continue to enjoy them along with your siblings.
Read the rest of Zoey's Liv-a-Littles ® review and don't forget to follow them Island Cats on Twitter – @TheIslandCats.