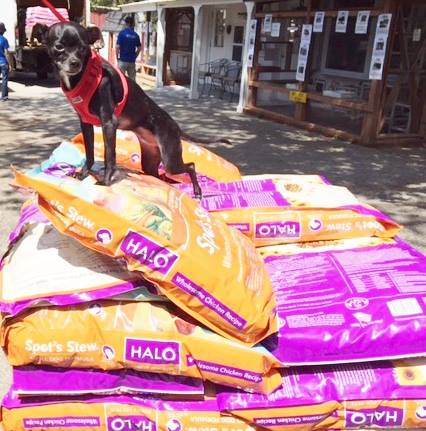 When you choose Halo pet food, made from natural, whole food ingredients, your pet won't be the only one with a radiant coat, clear eyes and renewed energy. Halo feeds it forward, donating over 1.5 million bowls of food annually. As always, Halo will donate a bowl to a shelter every time YOU buy.
Halo is proud to partner with Freekibble.com and GreaterGood.org to achieve noticeable results for shelter pets together.
Here is a recent report from SPCA of Westchester:
"The SPCA of Westchester takes in over 1,000 dogs and puppies each year. Many are rescued from high-kill shelters while others come in to our shelter as strays and through our humane law enforcement. Many of the dogs that come into our shelter have not been well cared for or been fortunate enough to have had a nutritious diet prior. Having a consistent brand of dog food and one that is as healthy Halo is crucial. The improvements we've seen in their energy levels, skin and hair speaks volumes!
Sweet Bella, a young Chihuahua came in as a stray last month to our shelter. Sadly, no ever claimed her. It was evident she'd not been well cared for-her skin was dry and flakey, hair dull and she was definitely in need of a good meal as she was very underweight. After two weeks of eating Halo she truly looked like a different dog. These factors play a big role in helping an animal get adopted as they put their best foot (or paw) forward!"
Thank you, SPCA of Westchester for making a noticeable difference for pets in your community!