The San Diego Humane Society has been serving the San Diego County community since 1880 and has campuses in San Diego, Escondido, and Oceanside. They provide vital services to animals and people by sheltering and adopting animals, providing positive reinforcement training classes, investigating animal cruelty and neglect, presenting education programs for youth and adults, and much more.
Halo is proud to partner with Freekibble.com and GreaterGood.org to make a WHOLE lot of difference for shelter pets together.
Here's what The San Diego Humane Society had to say about a recent Halo Pets donation:
[perfectpullquote align="left" cite="" link="" color="#6F2A8E" class="" size="16″]"The food donation has helped keep hundreds of families together by providing nutritious food for our clients' pets."[/perfectpullquote]
"The food donation has helped keep hundreds of families together by providing nutritious food for our clients' pets. The In-Home Service currently provides food and support services to 520 people and 657 pets and the Pantry Service helps more than 2,000 people and 3,000 animals by providing supplemental bags of pet food during times of need. It has made it possible for PAWS San Diego to keep these deserving pet families together in the face of hardship. 
In-Home Service client Betty and her cat, Harley, are just two of the lives that have been directly impacted by your generous food donation. Betty says that because she is an "old lady," and her cat Harley is an "old man," they keep each other company and that life is worth living because Harley is in it. Their story is a true testament to the human-animal bond and the many ways that pets make our lives better – something that is especially profound for the vulnerable people and pets that we help.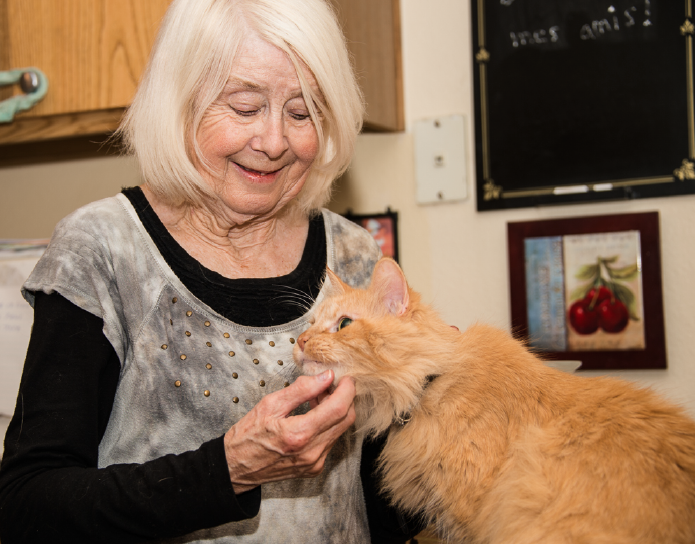 Joe moved to San Diego from San Francisco, where he worked full time as a web designer. He was recently diagnosed with a degenerative disease that has rendered him unable to work. He now lives on a very fixed income and relies on food stamps, yet his infectious personality still shines through. Joe says that his dog, Venus, is his reason for waking up in the morning, especially on those tough days. Joe was very relieved to learn about the PAWS Pantry Service, through which he and Venus receive supplemental pet food once per month. Joe says the support is a huge help and he is happy to have his best friend by his side."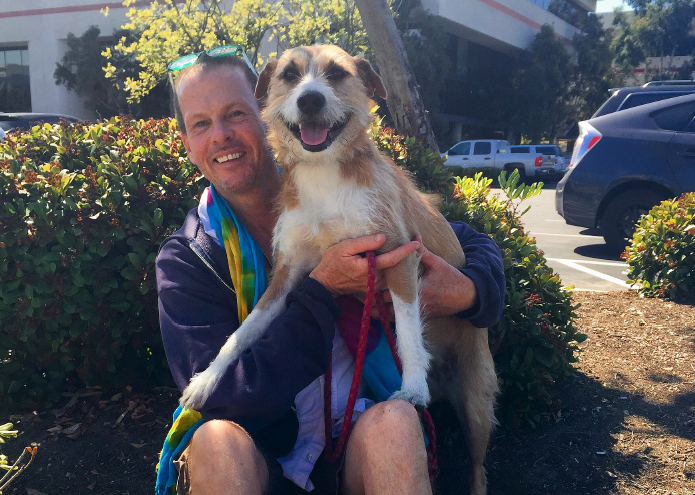 Thank you San Diego Humane Society for making a WHOLE lot difference for pets in your community.
When you choose Halo pet food, made from natural, whole food ingredients, your pet won't be the only one with a radiant coat, clear eyes and renewed energy. Halo feeds it forward, donating over 1.5 million bowls annually. As always, Halo will donate a bowl to a shelter every time YOU buy. Thank you for helping #HaloFeeditForward.