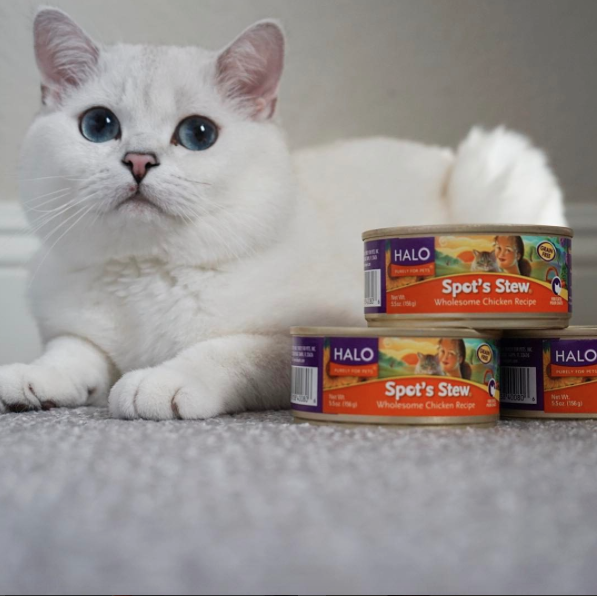 Instafamous White Coffee Cat is a British Shorthair who is a recent cancer survivor. With over 1.4 million Instagram followers and almost 500,000 Facebook fans, Coffee is one popular cat!
During the month of April, we partnered with Coffee to spread the word about Halo Pets and how you can help donate to animals in need. Thanks to his efforts, the cats at Milo's Sanctuary and Kitten Rescue Los Angeles will both receive 5,000 bowls of Halo Pets food each courtesy of Freekibble.com and GreaterGood.org.
When you choose Halo pet food, made from natural, whole food ingredients, your pet won't be the only one with a radiant coat, clear eyes and renewed energy. Halo feeds it forward, donating over 1.5 million bowls annually. As always, Halo will donate a bowl to a shelter every time YOU buy. Thank you for helping #HaloFeeditForward.
Don't forget to follow White Coffee cat on Instagram and Facebook.