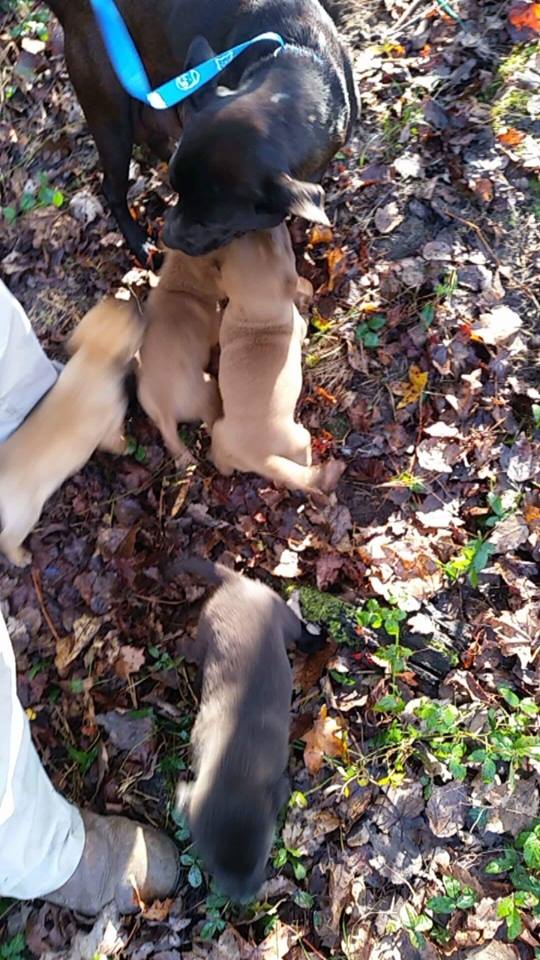 When fire struck a factory in South Carolina, a pit bull mix sprang into action to protect her puppies. Not only did she manage to save herself, but she also saved all of her puppies. Now they all get their happily ever after.
According to ABC News, the mother dog (now known as Miracle), was picked up on the road after the fire. The good Samaritan who helped her, had seen Miracle coming and going from the factory. Victoria McGonigal, owner of Dochas n Gra Animal Rescue and Sanctuary told reporters that "the day she got picked up was the day the warehouse had a fire. They took her to animal control and realized she had a broken front left leg and… she was still producing milk, so she had puppies somewhere."
Unfortunately the local fire department told animal control that it wouldn't be safe to go to the factory and search for the puppies. After four days, the fire department gave their okay and an animal control officer headed to the factory with Miracle in hopes of finding the puppies. Miracle led the officer directly to her puppies who were all safely hidden and waiting for their mother's return.