What my own dogs eat has raised my consciousness and influenced my decisions about how to choose ingredients for my own diet. Thanks, Maisie and Wanda Weimaraner!
My realization came about ever since Halo coined the phrase OrigiNative® and changed the entire way they source their ingredients to focus on humanely-raised animals and non-GMO plants in their kibble (which Maisie and Wanda Hotchner eat every day as part of their diets).  I realized I could be making those same choices for myself with just a bit of effort. It's funny how that happens – the pets leading the way!
For years when I was live every week on the air with CAT CHAT on Sirius satellite radio, when people called in with deep concerns about what they were feeding their dogs and cats, I recognized their own "lightbulb moment" when they realized that they could make healthier food choices for themselves and their human family members, too.
Concern for our (extended!)-family's health is important, but don't we need to consider the entire food chain and how those ingredients make their way to us?  What struck me recently is that even though I've personally been avoiding processed foods and concentrating on fresh ingredients for decades, I wasn't aware of how the soil was being treated. Because of the work of the American Humane Association and the Humane Society of the United States on behalf of food-chain animals, I was theoretically "woke" about the horrible conditions in which chickens (for eggs and meat), pigs, beef cattle and dairy cows lived and died. I've been choosing cage-free, vegetarian-fed eggs for years (my girls get scrambled eggs at least twice a week, too) but what I hadn't put together was that I could make choices about all my ingredients that followed these three simple rules:
No to close confinement on feedlots (which means cage-free egg hens and gestation-crate-free pigs).

No to antibiotics used during growth.

No to GMO plants for ourselves or animal feed.
In pockets of "moral high ground" across the country, people have been talking about the importance of feeding ourselves and our children (two-legged and four-legged) with healthier choices. Our focus on what ingredients are good for us has enabled food stores like Whole Foods to flourish, and more wholesome areas in traditional supermarkets to grow as well. However, I now see we have to take it a step further and use our pocketbooks to make a statement: choose providers that do not keep farm animals in close confinement, farmers who refuse to abuse antibiotics for faster growth, and those who do not use genetically-modified animal feed, which helps promote environmental balance and a healthy ecosystem .
In a world where things often seem to be going to "hell in a handbasket," each of us making the best possible choices for our human and pet family members' meals is a way to feel you're treading a little more lightly on the planet and setting a good example.  
Halo achieves these goals by embracing an agricultural and ranching system that is more original and native—what they call OrigiNative®. Read more on Halo's embrace of the humane raising of farm animals.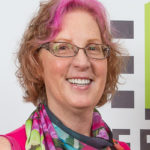 Tracie Hotchner is a nationally acclaimed pet wellness advocate, who wrote THE DOG BIBLE: Everything Your Dog Wants You to Know and THE CAT BIBLE: Everything Your Cat Expects You to Know. She is recognized as the premiere voice for pets and their people on pet talk radio. She continues to produce and host her own Gracie® Award winning NPR show DOG TALK®  (and Kitties, Too!) from Peconic Public Broadcasting in the Hamptons after 9 consecutive years and over 500 shows. She produced and hosted her own live, call-in show CAT CHAT® on the Martha Stewart channel of Sirius/XM for over 7 years until the channel was canceled, when Tracie created her own Radio Pet Lady Network where she produces and co-hosts CAT CHAT® along with 10 other pet talk radio podcasts with top veterinarians and pet experts.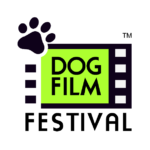 Tracie also is the Founder and Director of the annual NY Dog Film Festival, a philanthropic celebration of the love between dogs and their people. Short canine-themed documentary, animated and narrative films from around the world create a shared audience experience that inspires, educates and entertains. With a New York City premiere every October, the Festival then travels around the country, partnering in each location with an outstanding animal welfare organization that brings adoptable dogs to the theater and receives half the proceeds of the ticket sales. Halo was a Founding Sponsor in 2015 and donated 10,000 meals to the beneficiary shelters in every destination around the country in 2016.
Tracie lives in Bennington, Vermont – where the Radio Pet Lady Network studio is based – and where her 12 acres are well-used by her 2-girl pack of lovely, lively rescued Weimaraners, Maisie and Wanda.