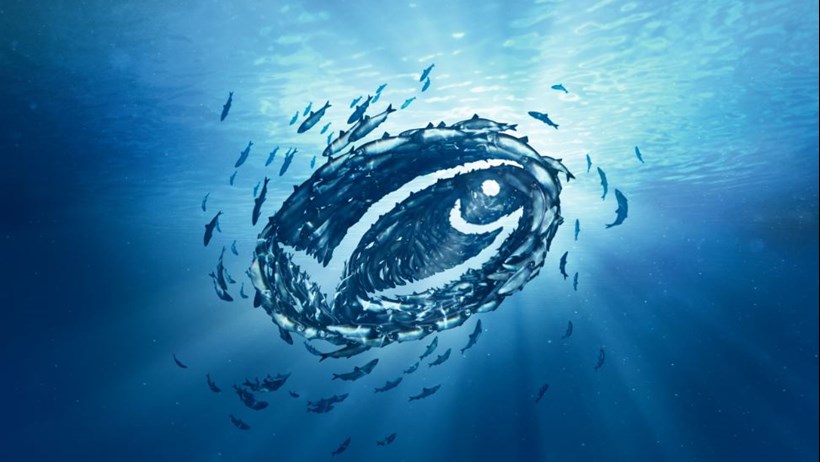 Our pet's food can once again teach us some good lessons and good practice in choosing our own food. A major area of concern in the food chain is where and how fish is obtained, how they are handled or treated,  and what the ramifications are for the future of the oceans.
The Marine Stewardship Council (MSC) Certification on a pet food (or seafood we buy for ourselves) is a blue seal that stands for wild, certified and sustainable. For 20 years the MSC has been part of a team effort to keep our oceans healthy and full of life. The MSC says that we're making a good decision for the wellness of the planet when we choose their "blue fish label" and make sure the fish we eat – and the fish sourced by our pet food company – can be traced back to a sustainable source. The Council made a lovely little VIDEO PSA to bring home their point.
For example, Halo pet food gets their seafood from sources that are MSC certified, and states they are committed to "ensuring that our seafood is responsibly caught within a certified sustainable fishery. The Marine Stewardship Council is an international organization that was created to address the problem of unsustainable fishing. With standards that ensure fish and seafood is responsibly caught, handled with care, and can be traced right back to a sustainable source, MSC is working to keep the oceans teeming with life and safeguard seafood supplies for future generations."
To become a more responsible, aware consumer, you should check the labeling on the fish you serve your whole family – two-legged and four!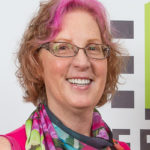 Tracie Hotchner is a nationally acclaimed pet wellness advocate, who wrote THE DOG BIBLE: Everything Your Dog Wants You to Know and THE CAT BIBLE: Everything Your Cat Expects You to Know. She is recognized as the premiere voice for pets and their people on pet talk radio. She continues to produce and host her own Gracie® Award winning NPR show DOG TALK®  (and Kitties, Too!) from Peconic Public Broadcasting in the Hamptons after 9 consecutive years and over 500 shows. She produced and hosted her own live, call-in show CAT CHAT® on the Martha Stewart channel of Sirius/XM for over 7 years until the channel was canceled, when Tracie created her own Radio Pet Lady Network where she produces and co-hosts CAT CHAT® along with 10 other pet talk radio podcasts with top veterinarians and pet experts.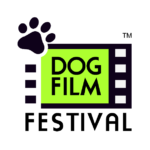 Tracie also is the Founder and Director of the annual NY Dog Film Festival, a philanthropic celebration of the love between dogs and their people. Short canine-themed documentary, animated and narrative films from around the world create a shared audience experience that inspires, educates and entertains. With a New York City premiere every October, the Festival then travels around the country, partnering in each location with an outstanding animal welfare organization that brings adoptable dogs to the theater and receives half the proceeds of the ticket sales. Halo was a Founding Sponsor in 2015 and donated 10,000 meals to the beneficiary shelters in every destination around the country in 2016.
Tracie lives in Bennington, Vermont – where the Radio Pet Lady Network studio is based – and where her 12 acres are well-used by her 2-girl pack of lovely, lively rescued Weimaraners, Maisie and Wanda.