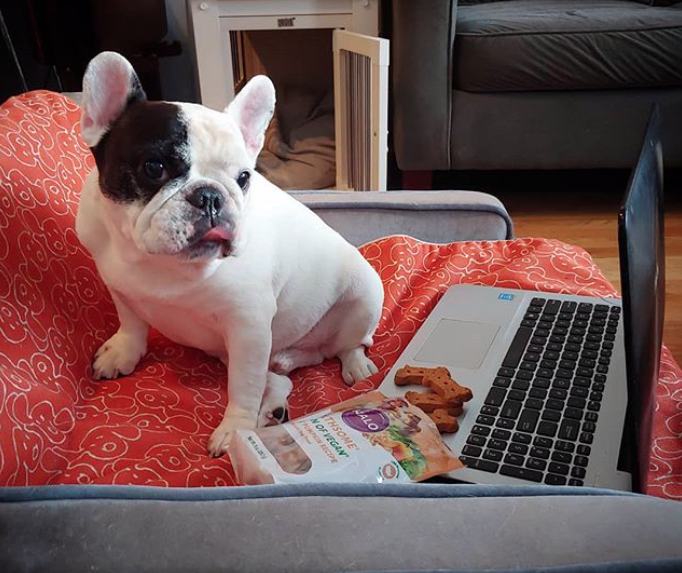 National Pet Day is April 11th! Although we think every day is National Pet Day, there is an official day reserved just for pets. The purpose of this day according to the official National Pet Day site is "to celebrate the joy pets bring to our lives and to create public awareness about the plight of many different kinds of animals awaiting a forever home in shelters all across the nation."
So what can you do on this day with your furry friend? Here are some ideas.
Take a walk. If you are a dog owner, take your best friend to a hiking trail, park or beach. It will certainly make your pup's day! Make sure to pack plenty of water and lots of dog treats like Halo Luv-a-Lots® or Liv-a-Littles® to keep your friend motivated during the walk.
Take lots of pics. Spend the day taking photos bonding with your pet. Post them on your favorite social media network with #NationalPetDay and share your pet with the rest of the world.
Spa Day. Ok, so your pet may not be happy about getting a bath or having a grooming session but it will certainly help keep their skin and coat healthy especially with allergy season here. To maintain their nourishing skin and a shiny coat, feed your cat or dog a natural pet food.
Donate to shelters. If you are doing spring-cleaning, try to keep shelters in mind. Many rescues can use blankets, toys, pet food and treats.
Adopt a pet. Don't forget that National Pet Day is to encourage adoption. There are plenty of pets who need a forever home. If you have room for a furry companion why not adopt today?